Uber Chief Business Officer Emil Michael to Resign: Sources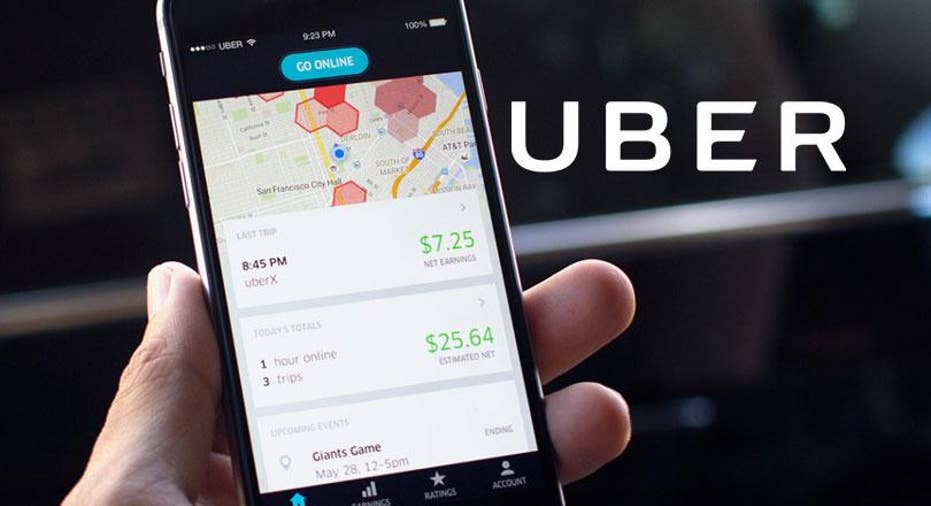 Uber Technologies Inc. executive Emil Michael, one of Chief Executive Travis Kalanick's closest confidants, is planning to resign as soon as Monday amid a continuing investigation into the company's workplace culture, according to people familiar with matter.
Mr. Michael, as chief business officer, helped oversee broad strategy initiatives including mergers and acquisitions and fundraising. He joined Uber in 2013 from Klout Inc., which rates users' online reputation, and had worked as an adviser to technology companies.
An Uber spokesman declined to comment, and Mr. Michael didn't respond to requests for comment.
Mr. Michael's exit would be among the most senior of a stream of recent executive departures. Mr. Michael has been acting as a number two to Mr. Kalanick and is also a personal friend of the co-founder. His departure would come at a sensitive time for Mr. Kalanick, who is due to discuss taking a possible leave of absence from the company at a board meeting due to take place Sunday.
Mr. Kalanick didn't respond to a request for comment.
It is unclear whether Mr. Michael's resignation is related to a report prepared by former U.S. Attorney General Eric Holder regarding Uber's workplace culture, which is expected to may have unearthed damaging information about inappropriate behavior at Uber including sexual harassment, retaliation, bullying and other matters, people familiar with the matter said.
Mr. Michael stirred up a storm of controversy around Uber after allegedly suggesting in November 2014 to a BuzzFeed editor at a party that the company should spend millions of dollars to investigate journalists who were critical. His comments were condemned by Mr. Kalanick at the time who called them "terrible" and "a departure from our values and ideals."
Mr. Kalanick has been weakened by a perception that his leadership fostered a work culture that tolerated sexual harassment and sexism, which prompted the Holder investigation.
Uber is also grappling with other scandals: a lawsuit from Google parent Alphabet Inc. over allegedly stolen self-driving car trade secrets; a federal probe into its business operations; and the company's admission that it erroneously withheld tens of millions of dollars from New York City drivers over more than two years.
But Mr. Kalanick is also facing a personal crisis. His mother died late last month in a boating accident that also left his father seriously injured. He has been spending time with his father in the Los Angeles area.
Sunday's board meeting is due to take place in the Los Angeles area instead of in San Francisco, where Uber is based, because of Mr. Kalanick's family needs. Mr. Holder plans to attend the board meeting to elaborate on the findings of his law firm Covington & Burling LLP, which was given to a board subcommittee last week, this person said.
News of the board meeting was reported earlier by tech news site Recode.
Mr. Holder's report includes recommendations for new human-resource processes and trainings and details allegations by current and former employees about inappropriate behavior at Uber including sexual harassment, retaliation, bullying and other matters, people familiar with the matter said.
Uber hired Mr. Holder to lead the investigation after a former software engineer, Susan Fowler Rigetti, claimed in a February blog post that Uber management had ignored multiple complaints from her and other female workers of sexual harassment and sexism by their managers.
In her blog post, Ms. Fowler Rigetti claimed a supervisor propositioned her for sex and human-resources officials transferred her to another team instead of addressing her complaints. She said she was told she could either work for another group at the company or risk getting a poor performance review.
Ms. Fowler Rigetti also claimed the company discouraged her from making complaints to human-resources officials. Managers changed her positive performance review to a poor one to deny her a promotion, she wrote.
Mr. Kalanick, 40 years old, condemned the behavior, which he said he was unaware of, and immediately called for a probe of Uber's practices, hiring Mr. Holder's firm and Perkins Coie LLP to investigate the specifics of Ms. Fowler Rigetti's claims, among others.
Uber recently told employees that more than 20 workers had been fired as a result of the Perkins Coie probe and that others were reprimanded or ordered to undergo additional training.
Since Uber's wave of setbacks and scandals began earlier this year, many executives have left the company. Uber has been trying to hire a deputy for Mr. Kalanick after a leaked video in February showed Mr. Kalanick berating an Uber driver. Uber is also seeking a CFO.
If the board approves Mr. Kalanick's leave, it will mark a huge shift for the embattled CEO who developed a reputation for sharp elbows, a relentless work ethic and a willingness to push the limits of legality to achieve success. Chief of the ride-hailing firm since 2010, Mr. Kalanick has been the face of Uber amid its ascent to the world's most valuable private company, pegged by investors at $68 billion.
The seven-member board includes private-equity billionaire David Bonderman; media mogul Arianna Huffington; venture capitalist Bill Gurley of Benchmark; an official from a Saudi Arabian government investment fund; co-founder Garrett Camp, who is chairman; early employee Ryan Graves; and Mr. Kalanick himself.