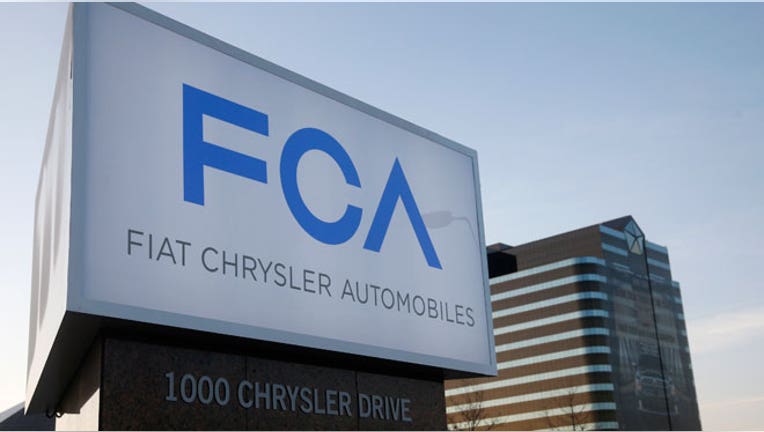 The United Auto Workers union said just after midnight Tuesday it would extend its national labor agreement with Fiat Chrysler Automobiles on an hour-by-hour basis, signaling hope it can reach a tentative pact on a new four-year deal overnight.
The contract expired at 11:59 p.m. EDT Monday, but talks continued past the deadline. Typically, during talks, the UAW will agree to extend the current agreement indefinitely once it expires. To do so by the hour is an unusual move.
UAW leaders picked Fiat Chrysler on Sunday to lead negotiations for the Detroit Three, hoping to craft a new agreement with the company that can then serve as a template for talks with rivals General Motors and Ford Motor.  Fiat Chrysler has about 36,000 U.S. hourly workers represented by the UAW.
The extension signals the two sides are still working to hammer out details on wages, benefits and other economic issues crucial to winning rank-and-file support. Ford and GM also extended their contracts Monday.
The UAW's contracts with the Detroit car makers cover about 140,000 U.S. hourly workers. For now, those workers will operate under the terms of the 2011 contract until a new agreement can be reached.
Labor talks between the UAW and Detroit car makers routinely go past the contract's expiration, in part to show that both sides fought hard to secure the best deal for their respective stakeholders.
Fiat Chrysler Chief Executive Sergio Marchionne has said since the start of talks in July he would lead the final negotiations. He canceled his appearance at the Frankfurt Motor Show this week to focus on bargaining, which is taking place at a UAW training center in Detroit.
UAW Vice President Norwood Jewell, who is leading the talks at Fiat Chrysler, said in a statement on Monday there were many important items yet to be reconciled.
"The current four-year contract is due to expire tonight," Mr. Norwood said. "It is our goal to structure a new agreement for your approval."
Over the past several weeks, union and company bargainers have been working late nights and weekends trying to reach a deal that aims in part to restructure or eliminate a controversial two-tier wage structure that has helped the companies but divided workers.
With all three U.S. car makers making healthy profits and U.S. auto sales tracking at a decade-high pace, UAW President Dennis Williams is under pressure to win pay increases for workers. Most haven't received a raise in about a decade. The union chief also wants to close a $9-an-hour wage gap between new hires and veteran factory workers.
The smallest and least profitable of the Detroit Three, Fiat Chrysler has far less wiggle room to grant pay increases. With about 45% of its hourly workforce earning the lower wage, the company has about a cost advantage of $9 to $10 an hour over rivals GM and Ford.
At Fiat Chrysler, Mr. Williams, 62, needs to secure a deal that will both preserve the companies' competitiveness but be rich enough to win membership support. Any tentative pact reached must be ratified by a membership vote.
In 2011, Chrysler workers were split on the contract with the skilled-trade group--representing a small number of the total workforce--rejecting the contract. Then-UAW President Bob King was forced to step in and declare the contract ratified since most workers approved it.
In this round of talks, GM and Fiat Chrysler workers will have the right to strike for the first time since 2007. A no-strike clause adopted as part of the companies' bankruptcy agreements barred workers from one in 2011.
Write to Christina Rogers at christina.rogers@wsj.com and Jeff Bennett at jeff.bennett@wsj.com