U-Turn: Zynga Shares Slump as Buyout Speculation Fades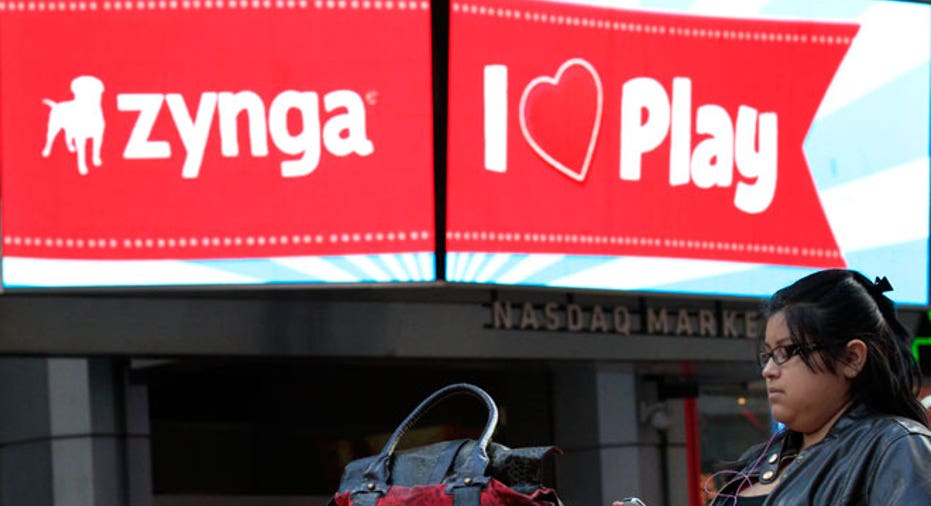 In a change of course, Zynga (NASDAQ:ZNGA) shares fell sharply Tuesday as talk the app-maker could be a takeover target cooled off.
The app-maker's shares rallied rallied 10% on Monday amid new online gambling bills in Nevada and New Jersey and speculation that Yahoo (NASDAQ:YHOO) might be mulling a takeover. However, they slumped more than 4% Tuesday.
The initial buying frenzy followed a research note by Wunderlich Securities analyst Blake Harper that argued Yahoo CEO Marissa Mayer may consider buying Zynga as she eyes acquisitions in an effort to bolster the company's mobile and social portfolio.
Other sites the Sunnyvale, Calif.-based tech giant might consider buying are review sites Yelp (NASDAQ:YELP) and OpenTable (NASDAQ:OPEN) or Millennial Media (NYSE:MM), which focuses on mobile advertising.
The speculation follows comments last week by a Yahoo executive that the company is working on two "significant" buyouts, according to a report by All Things Digital.
San Francisco-based Zynga did not respond to FOX Business requests for comment. A Yahoo spokesperson said the company does not "comment on internal matters or speculation."
However, it remains unclear whether Google-alum Mayer, who has been trying to narrow Yahoo's focus in a broader effort to ignite a turnaround, would favor a Zynga deal.
She has long said Yahoo's main business is in "daily habits," including checking email and browsing the web, whereas Zynga's specialty is in social games like "Farmville" and "Words with Friends."