U.S. Test Fires Boeing's $40M Missile in Message to North Korea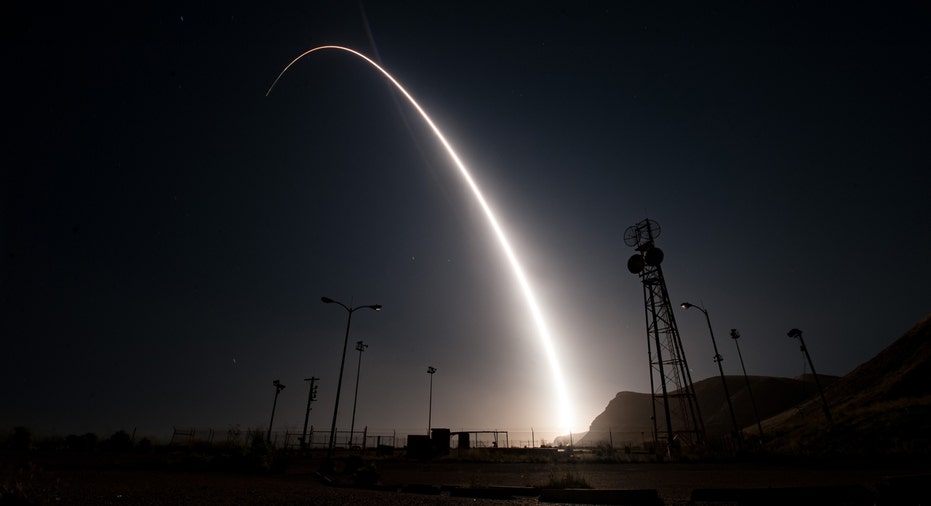 The U.S. test fired the Boeing (NYSE:BA)-made Minuteman III missile amid growing tensions with North Korea over the Kim regime's nuclear program.
The Minuteman III is an intercontinental ballistic missile (ICBM) capable of carrying nuclear warheads. When it was built in the 1970s, each missile had a price tag of $7 million, or more than $40 million in current dollars. Since the initial production run, the Air Force has made upgrades to the Minuteman III including modern targeting systems.
The missile test, conducted from Vandenberg Air Force Base in California, sent a Minuteman III about 4,200 miles to a test range in the Marshall Islands.
Col. John Moss, 30th Space Wing commander, said the launch "was an important demonstration of our nation's nuclear deterrent capability."
"Test launches like this one are vital to validating the effectiveness and readiness of our operational nuclear systems, so it is critical that they are successful," Col. Moss added.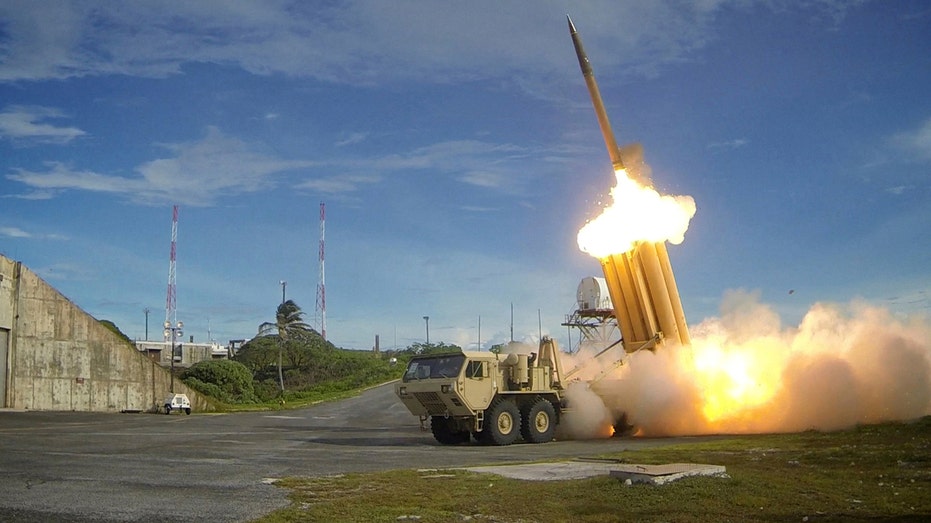 Also on Wednesday, the U.S. began installing an anti-missile battery in South Korea to defend against threats from North Korea. The Terminal High Altitude Area Defense (THAAD) system, made by Lockheed Martin (NYSE:LMT), is expected to be operational in South Korea in a matter of days, according to congressional testimony by Adm. Harry Harris, head of U.S. Pacific Command.
Meanwhile, the U.S. Navy recently deployed a strike group led by the aircraft carrier USS Carl Vinson to the region.
The Pentagon's moves come as the White House is scheduled on Wednesday to host the entire Senate for a briefing on North Korea. Secretary of State Rex Tillerson, Defense Secretary James Mattis, Director of National Intelligence Dan Coats and Gen. Joseph Dunford, the chairman of the Joint Chiefs of Staff, will lead the meeting, the White House said.
Majority leader Sen. Mitch McConnell (R-KY) said he asked the Trump administration to update all senators on the issue.
"Kim Jong-Un has, by all appearances, broken from a predictable cycle of escalation demonstrated by previous leaders, where the regime takes a provocative action, draws the U.S. into a negotiation, and extracts concessions. Instead, Kim appears willing to risk the disapproval of the U.N. and our regional allies by undertaking a breakneck testing program," Sen. McConnell said in a statement ahead of the briefing.