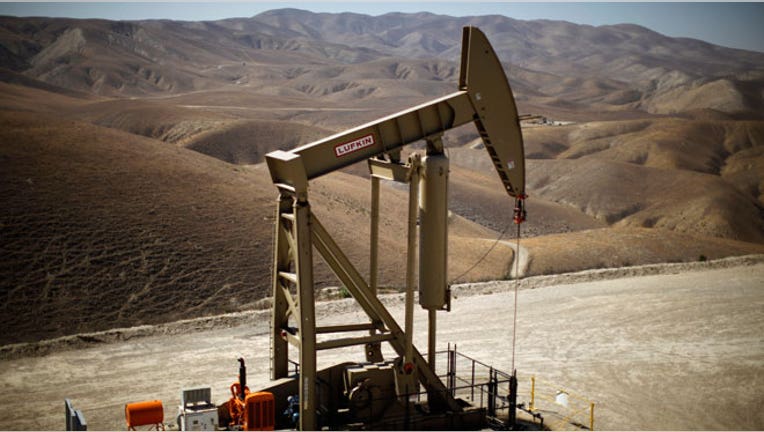 The U.S. is considering scaling back regulations that effectively ban the export of crude oil, according to Energy Secretary Ernest Moniz.
Current laws prohibit the exportation of raw oil. But a surge in domestic oil production, thanks in large part to the development of shale plays, has led some industry executives and lawmakers on Capitol Hill to voice support for ending the ban.
Moniz told reporters on Tuesday the U.S. is in the process of evaluating the ban on crude oil exports. Several agencies are working on a study related to the issue, he said.
The shale boom has created a challenge for refiners trying to keep up with swelling supplies of crude oil, while railroads and pipelines have been strained in areas where production is on the rise.
"A driver for this consideration is that the nature of the oil we're producing may not be well matched to our current refinery capacity," Moniz said at an energy conference in Seoul, South Korea, according to The Wall Street Journal.
Lifting the ban on oil exports is a contentious topic in Washington. Critics argue the move would lead to higher prices for oil and refined products like gasoline, while supporters point to rising U.S. production as a reason to consider changing the law.
According to the Energy Information Administration, total U.S. crude oil production was up 15% last year at 7.4 million barrels per day. Domestic output is forecasted to hit 8.5 million bbl/d in 2014. The Paris-based International Energy Agency believes the U.S. will rank as the world's largest oil producer by 2020.
Shale activity in states like Texas and North Dakota has driven growth in U.S. oil output. Production in North Dakota soared 177% in the three years since 2010, while Texas recorded a 119% increase.
As a result, the U.S. has already seen a large increase in the amount of refined products being shipped to other countries. Export volumes for gasoline, propane and distillates such as diesel fuel all increased last year.
Projects to export liquefied natural gas are moving forward as well. The Energy Department recently approved a seventh terminal to export liquefied natural gas. A Cheniere Energy (NYSE:LNG) terminal in Sabine Pass, La., is expected to begin operating in late 2015.
West Texas Intermediate crude oil futures climbed 66 cents, or 0.7%, to $101.25 a barrel in recent trading. Brent crude, the international benchmark, was up 0.3% at $108.72.