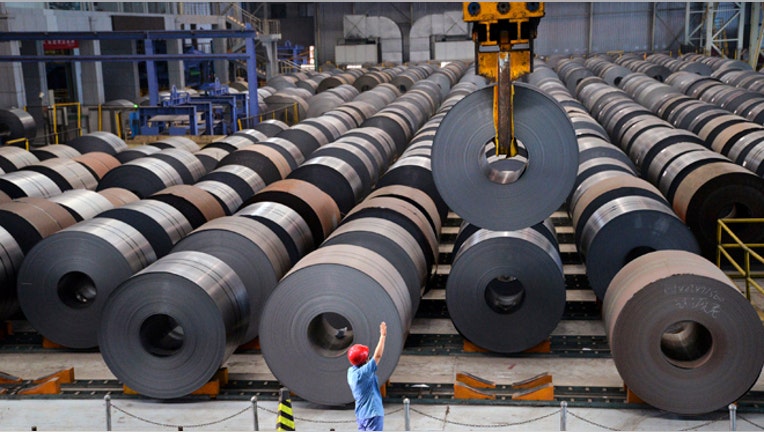 United States Steel Corp said it would consolidate its North American flat-rolled operations and temporarily idle its operations at Granite City, Illinois, citing weak demand and falling steel prices.
The company is issuing notices to 2,080 workers at its Granite City Works facility in Illinois.
U.S. Steel's shares rose 2.5 percent to $25.32 in early trading on Wednesday.
"Global influences in the market like reduced steel prices, unfair trade, imports and fluctuating oil prices continue to have an impact on the business," the company said.
A stronger dollar has made imports cheaper and steel from China has been flooding the U.S. market in the past few quarters, hurting prices and leading to job cuts and plant closures at a number of steel producers in the United States.
U.S. Steel announced the permanent closure of its Granite City Works coke-making facility in January and cut 176 jobs.
The company's profit and revenue fell in the fourth quarter compared with a year earlier and it warned that low oil prices and a strong U.S. dollar could hurt business this year.
U.S. Steel had about 23,000 employees in North America and about 12,500 in Europe as of Dec. 31, according to a regulatory filing. (http://bit.ly/1CXY41m)
Up to Tuesday's close, the stock had fallen about 8 percent this year. (Reporting by Rohit T. K. in Bengaluru; Editing by Simon Jennings)