U.S. Stake in AIG to Shrink Further as Treasury Unloads $4.5B in Stock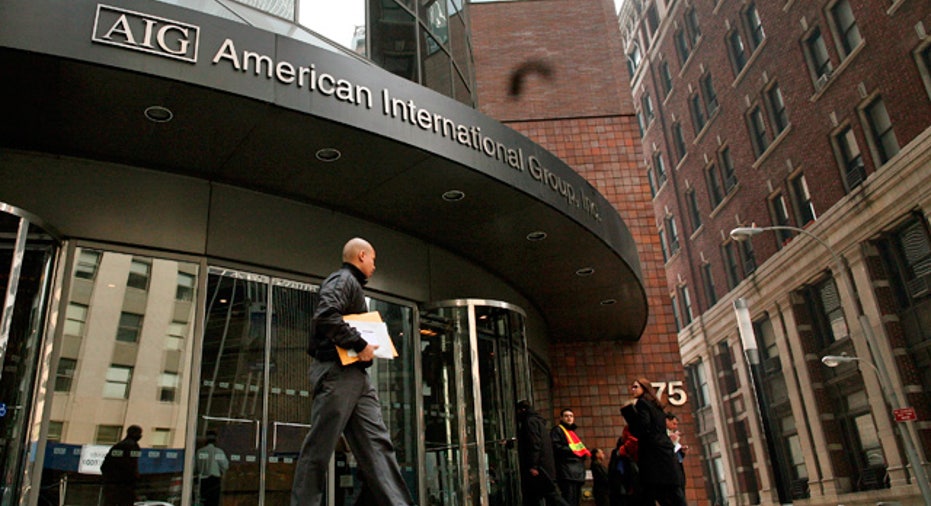 The Treasury Department revealed plans on Friday to sell off $4.5 billion of common shares in American International Group (NYSE:AIG) as the U.S. government continues to pare its stake in the bailed-out insurer.
The disclosure comes just a day after AIG logged a 27% leap in second-quarter earnings that easily topped Wall Street's expectations.
AIG said it plans to buy up to $3 billion of its common shares at the initial offering price.
The offering is being led by Citigroup (NYSE:C), Deutsche Bank (NYSE:DB), Goldman Sachs (NYSE:GS) and J.P. Morgan Chase (NYSE:JPM).
Shares of AIG were trading up 1.03% to $31.16 Friday afternoon prior to being halted for the stock-sale announcement. The gains trailed a 2% rally on the S&P 500, but left the stock up north of 33% so far this year.
AIG received a massive taxpayer bailout worth up to $182.3 billion in the aftermath of the Wall Street crisis of 2008, becoming a poster child for the government's unpopular bailout programs.
Thanks to a slew of asset sales at AIG in recent quarters, the U.S. has been able to slash its ownership stake from a peak of 92% to its current level of 61%. In May the Treasury Department unloaded $5.7 billion of AIG equity. Policymakers have been striving to trim the stake further, bringing it below the 50% majority level.
"We are proud of what we have accomplished and believe we are close to achieving our goal of returning to America all that it provided to AIG during the crisis, plus a profit," AIG CEO Robert Benmosche said in a statement on Thursday.