U.S. Small Business Loans Jump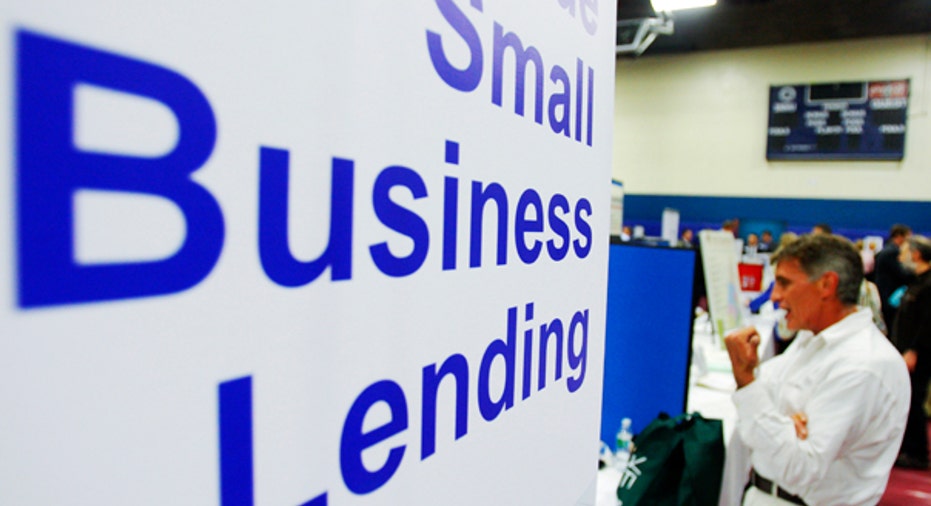 Small U.S. businesses stepped up borrowing in September, data released by PayNet on Monday showed, suggesting the recovery is gaining steam even before the Federal Reserve Bank embarks on an expected new round of monetary stimulus.
The Thomson Reuters/PayNet Small Business Lending Index, which measures the overall volume of financing to U.S. small businesses, rose 16% in September from a year earlier, PayNet said.
The index rose 15% in August, and is now at the highest level in almost two years.
A surge in borrowing by small businesses can be a harbinger for the broader economy, because small firms account for as much as 80% of new U.S. hiring.
Small businesses typically use the loans PayNet tracks to buy new equipment, and eventually they will need to hire people to operate it, said William Phelan, PayNet's president and founder.
"This doesn't point to anything but a robust recovery," Phelan said in an interview. "These small businesses are people who see the demand in the economy every day, and they are alert to react very quickly to that demand."
Fed policymakers hold their regular meeting Tuesday and Wednesday and are widely expected to announce a program in which the U.S. central bank will buy Treasuries in a bid to push borrowing costs lower and rekindle a recovery.
Nearly one in ten of the U.S. working population is out of a job, and core inflation is running near 1%, an uncomfortably low level for most Fed policymakers, who typically see 2% as a healthy rate of inflation.
Nervousness about the country's economic future will play into Tuesday's congressional elections, expected to erode President Barack Obama's Democratic Party's majorities in both the House and the Senate.
It's not clear how fast firms that are using borrowed funds to reinvest in themselves will start adding to payrolls. More small firms plan to cut workers over the next three months than hire, according to the National Federation of Independent Business' September survey.
But the same survey also showed an uptick in small business optimism. Phelan said it is only a matter of time before hiring picks up, and that could alter the course of Fed policy.
"I think we'll see jobs start to happen over the next six months or so," Phelan said. "The Fed might find that they can moderate their quantitative easing as they see that job growth start to occur."
Separate data released by PayNet on Monday showed fewer companies are falling behind on their existing loan payments.
That trend may in turn boost borrowing, since higher repayment rates can free up capital that lenders might have otherwise set aside against the possibility of default.
Accounts in moderate delinquency, or those behind by 30 days or more, fell in September to 2.65% from 2.81% in August, PayNet said. That was the lowest level since mid-2007.
Accounts 90 days or more behind in payment, or in severe delinquency, fell to 0.76% in September from 0.85% in August.
Accounts behind 180 days or more, or in default and unlikely to ever get paid, fell to 0.81% of total receivables in September, from 0.84% in August, according to PayNet, which provides risk-management tools to the commercial lending industry.
The Thomson Reuters/PayNet small business lending index is correlated to developments in the overall economy, with changes in the index preceding changes in the overall U.S. economy by two to five months.PayNet collects real-time loan information, such as originations and delinquencies, from more than 200 leading U.S. capital equipment lenders.