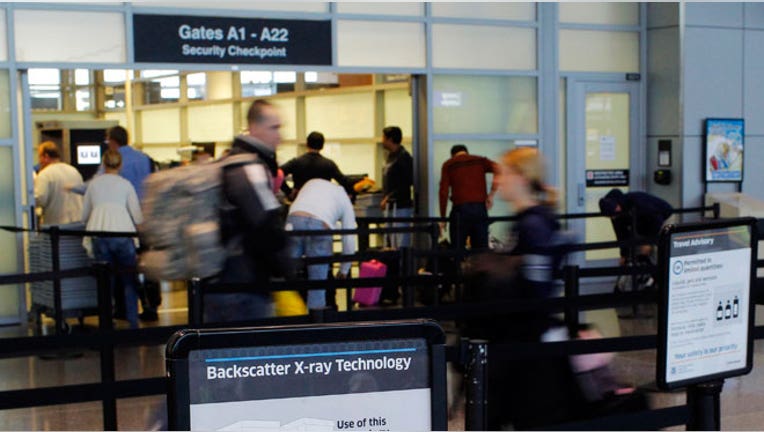 A security official confirmed to Fox News on Wednesday that it issued a bulletin to airlines this week urging them to use explosive trace detection swabs on shoes, citing "very recent intelligence" that it is considering credible.
The U.S. Department of Homeland Security also confirmed Wednesday that it continues to share "relevant threat information" with U.S. airlines, referring to reports that surfaced of a potential shoe bombing threat could impact inbound U.S. flights from overseas.
"Out of an abundance of caution, DHS regularly shares ... with domestic and international partners relevant threat information as we work to meet our mission of keeping the traveling public safe," a safety official said.
The person added that "these types of regular communications," as well as the DHS's "security apparatus" that includes a number of both "seen and unseen" measures informed by the "latest intelligence" are all part of that important security priority.
"As always DHS continues to adjust security measures to fit an ever-evolving threat environment," the official said.
When asked about reports of a shoe bomber, the U.S. Federal Aviation Administration had no comment and pointed FOX Business back to the DHS. American Airlines said it "doesn't comment on security matters" and pointed toward Airlines.org, which represents U.S. carriers.
United Airlines (NYSE:UAL) said it works "closely with federal officials on security matters" but is "not able to discuss the details of those efforts."
None of the other major U.S. airlines, including Delta (NYSE:DAL) and US Airways (NYSE:LCC), immediately responded to FOX Business for a comment.
This wouldn't be the first time the U.S. was faced with a potential shoe bombing plot on an inbound U.S. flight. In 2001, a plot failed on a Boeing (NYSE:BA) 767 operated by American Airlines flying from Charles De Gaulle International in Paris to Miami International.
That flight had 197 passengers and crew on board.