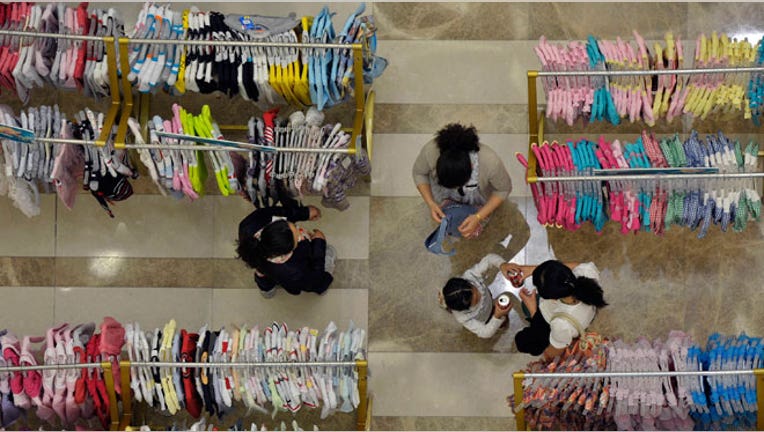 U.S. retail sales edged up slightly in January amid payroll tax increases for most Americans.
The Commerce Department said retail and food service sales rose 0.1% from the previous month and totaled a seasonally adjusted $416.6 billion, meeting projections from economists polled by Dow Jones Newswires. Retail sales climbed 4.4% when compared to January 2012.
Excluding autos, building materials and gasoline, retail sales increased 0.2%.
As part of Washington's deal to avoid the fiscal cliff, a cut in Social Security withholdings was allowed to expire. Payroll taxes went back to 6.2% from 4.2% at the start of the year.
Wednesday's report from the Commerce Department said spending at grocery stores and gas stations showed improvements, although spending at restaurants, motor vehicle dealers and furniture stores was flat or fell in the first month of 2013.
Department store spending also increased. Retailers have largely reported strong sales for the month.
Spending at electronics stores rose 0.2%, and grocery store sales rose 0.6%.
Following Hurricane Sandy, building material sales climbed 0.3%.
The report indicated retail sales were up 0.2% excluding autos after a 0.3% jump in December. Overall retail sales for November remained at an unrevised 0.5%.