U.S. Republican Lindsey Graham Drops Out of 2016 Presidential Race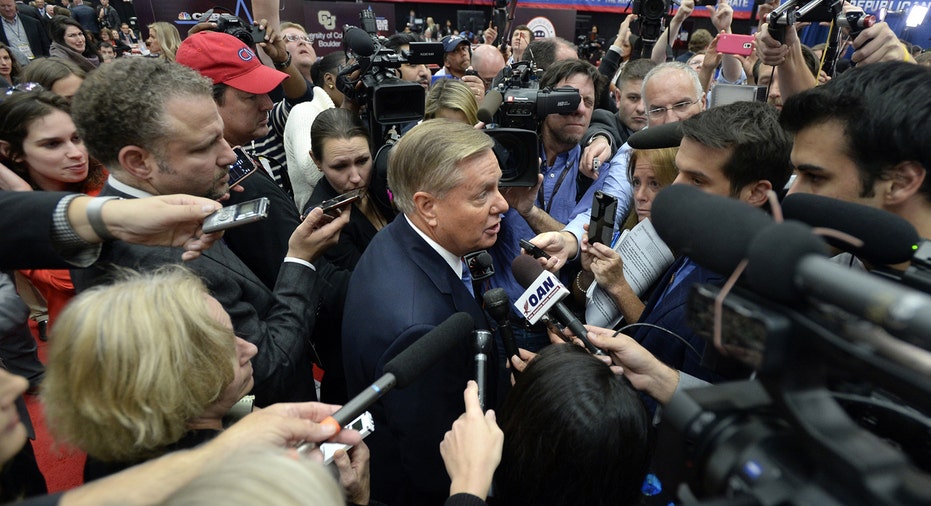 U.S. Senator Lindsey Graham, a respected conservative voice on defense and foreign policy issues, dropped out of the 2016 Republican presidential race on Monday after months of barely registering in opinion polls.
Graham struggled to gain traction in a crowded Republican field dominated by front-runner Donald Trump, and he faced the potentially embarrassing prospect of being trounced in the Feb. 20 primary in his home state of South Carolina.
Graham, an early and staunch advocate of using U.S. ground troops against Islamic State, said his long-shot campaign had made headway in influencing the party's debate on the conflict.
"I got into this race to put forward a plan to win a war that we cannot afford to lose, and to turn back the tide of isolationism that was rising in our party. I believe we've made enormous progress in this effort," he said in a video posted on YouTube.
He noted many of his Republican rivals for the November 2016 election now support placing more ground troops in Syria, and promised to continue his hawkish criticism of President Barack Obama's strategy in Syria.
"I'm far more confident today that our party will reject the Obama doctrine of leading from behind and will provide the strong leadership America needs to restore our military and take the fight to our enemies," he said in the video.
Graham, a third-term senator from South Carolina, had repeatedly been relegated to the early "undercard" debate of low-polling Republican candidates. He registered below 1 percent in most national polls and in the latest Reuters/Ipsos poll of the Republican field.
His withdrawal, on the day of the deadline for removing his name from the primary ballot in South Carolina, will have little impact on the national Republican race, which still has 13 candidates.
But he could have some influence in the vital South Carolina contest if he makes an endorsement. He did not immediately back any other candidates, although his Republican presidential rivals raced to praise him.
"Nobody is more clear-eyed about ISIS than my friend," former Florida Governor Jeb Bush said on Twitter, using a common term for describing Islamic State.
"Republicans lost our most qualified, thoughtful, fearless and honest presidential candidate," said Graham's close friend and colleague in the Senate, John McCain of Arizona. "Lindsey stood up to and helped stem the rise within our party of isolationism and obliviousness in world affairs, and indifference to human suffering."
(By John Whitesides; Additional reporting by Mohammad Zargham, Susan Heavey and Doina Chiacu; Editing by Alistair Bell)