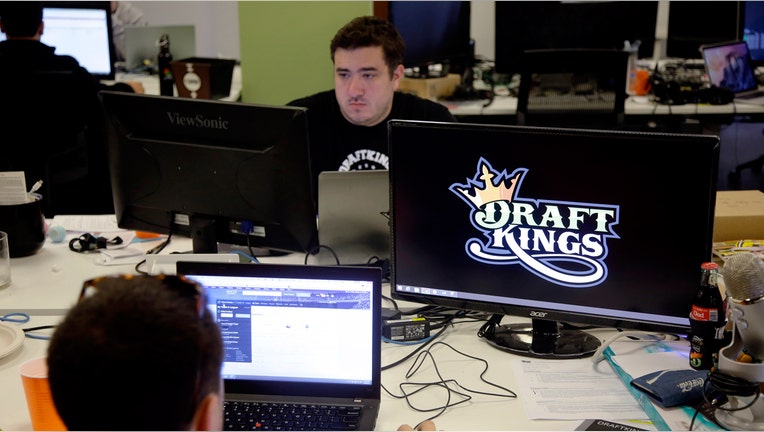 DraftKings  has received a subpoena from U.S. Attorney Preet Bharara's office asking for information about an employee's activities and potential misuse of inside data, according to people briefed on the matter.
Mr. Bharara's office in the Southern District of New York is also investigating whether the business model behind daily fantasy-sports firms like Draft Kings and FanDuel violates federal law, The Wall Street Journal reported Tuesday, citing people familiar with the matter.
The subpoena, which seeks information on DraftKings employee Ethan Haskell, comes despite an assertion by an investigator hired by the company that Mr. Haskell couldn't have used inside information to win a big fantasy game on a competing site.
A DraftKings spokesman declined to comment on the subpoena. Mr. Haskell couldn't be reached for comment.
Mr. Haskell previously has said on a message board that the premature release of information was accidental. "I've fixed the error and we'll be putting checks in place to make sure it doesn't happen again," he wrote on RotoGrinders at the time.
On Monday, the company said the independent probe led by former U.S. Attorney John Pappalardo found that Mr. Haskell couldn't have used the released data about contestants' lineups to win a contest held by a competing company. Mr. Haskell won $350,000 playing in a top contest on FanDuel that same week.
Mr. Haskell didn't receive the internal DraftKings information until 40 minutes after he had locked up his lineup on FanDuel, the investigation found.
The fast-growing fantasy sports industry has been under fire from state and federal lawmakers, gaming regulators and fantasy players in the weeks since news of Mr. Haskell's premature posting of information and subsequent win became public two weeks ago.
DraftKings has been inundated with calls and emails from customers questioning the company and, in some cases, seeking the return of their money. Some customers seeking help from the company's customer service this week received automated messages to expect delayed response times due to, "high service volumes."
The investigation by Mr. Bharara, who shut down the U.S. online poker industry four years ago, is at an early stage, people familiar with the probe said. It comes as Justice Department lawyers in Washington are undecided on whether daily fantasy-sports betting violates federal gambling statutes.
DraftKings and FanDuel have both said that fantasy sports is a legal game of skill that doesn't amount to gambling.
Hundreds of millions of dollars in venture capital and player money are flowing into the booming fantasy-sports industry, which counts sports leagues, Google's investing arm, and major media companies among its investors.
While the major sports leagues have yet to distance themselves from daily fantasy sports companies, they are continuing to closely monitor developments related to the investigations.
The National Football League, which unlike Major League Baseball, the National Basketball Association and the National Hockey League, isn't an equity owner of either DraftKings or FanDuel, insisted all advertising deals between its teams and the companies include a provision that allows the teams to cancel the contracts without penalty if the league changes its policy toward daily fantasy. In April, after the NFL passed on an opportunity to invest in the companies, it sent its teams a series of guidelines under which they could do business with daily fantasy ventures.
Under the guidelines, owners were permitted to invest in the companies but teams weren't, though the teams were allowed to accept advertising from DraftKings, Fan Duel, or any other daily fantasy companies.
Those deals had to include what one team official referred to as a "morals clause" that would allow for the teams to cancel the contracts if they chose to, or if the league ordered them to. A league official said the NFL was closely monitoring developments but wasn't currently planning to order the cancellation of team advertising contracts.
The NHL and MLB agreements with DraftKings have built-in protections as well, according to people with knowledge of the deal.
Major League Soccer, which has a deal with DraftKings, can end its deal if the current regulations on daily fantasy change or if Draft Kings is found to not be compliant with the current law.
Twenty-First Century Fox, the parent of Fox Business is an investor in DraftKings.
Sharon Terlep contributed to this article.
Write to Alexandra Berzon at alexandra.berzon@wsj.com and Matthew Futterman at matthew.futterman@wsj.com