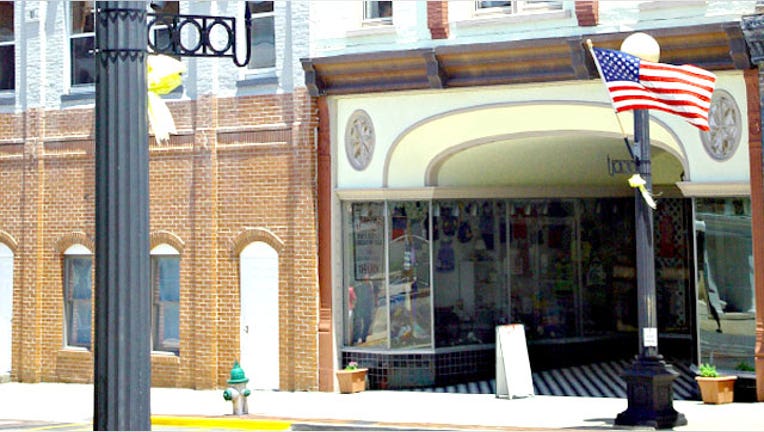 Washington politicians are playing a dangerous game with this government shutdown. If it continues for a long period, the U.S. economy could take a tailspin back into recession.
There, I've said it, the "R" word.
If you have followed my columns on small business and the economy, I'm usually optimistic. The recovery has been slow, but sustained. A prolonged government shutdown could change all that very quickly.
Of foremost concern is that the Small Business Administration (SBA) has stopped processing small business loans.  We are now at the point of a one-week backlog, which means the SBA's popular 7(a) loan program, which has enabled countless businesses to work towards profitability, is not providing capital at the moment. Since government agencies have never been known for being nimble, the result of losing one week could be a delay of almost one month.
For cash-strapped small business owners, that translates into a longer period without a critical infusion of capital. Meanwhile, for aspiring entrepreneurs, the halt of SBA-backed loans means frustration and a longer time to launch.
During the last few years, the SBA has backed almost $93 million in financing to small businesses nationwide. Now the spigot has been tightened shut. When I spoke with former SBA chief Hector Barreto last week, he expressed his deep concerns over how the government shutdown is hurting small companies across the country.
"Capital is the oxygen that small businesses need to grow," Barreto told me. "Capital is a driver of small businesses, and small businesses drive job growth. Being able to access startup dollars is of critical importance to small businesses."
It's not just SBA loans that are impacted; the government shutdown is stalling non-SBA loans in a way no one would ever expect. Ironically, the closure of the IRS hurts small businesses. Banks look at small business owners' tax data before granting loans. If the IRS isn't open to give lenders with prospective borrowers' income information, funding requests cannot be processed.
This is typically a busy time of year for small business borrowing. Retailers are purchasing their holiday inventory, and summertime, seasonal businesses are about to meet their slow periods. All of this bad news is happening at the worst possible time.
The U.S. government shutdown also hurts thousands of small business owners across the nation that count federal employees as their customers -- from eateries located near government buildings to souvenir vendors outside national monuments to camping supply companies that sell equipment to campers who want to visit America's national parks. Additionally, federal workers are not getting their checks, and government contractors are not being paid. People will stop spending, and it will hurt consumer confidence at a time when we cannot afford to have it happen, in part, because the U.S. economic recovery has been so fragile.
With all this happening, there is even more danger around the corner. Both Democratic and Republican leaders seem unwilling to compromise on the debt-ceiling deadline, which comes next week.  Neither House Republicans nor President Obama seem able to reach across and find areas of common ground so far.
Today, my company issued its monthly Biz2Credit Small Business Lending Index, which monitors approval rates of small business loan requests. Early September numbers were still growing steadily, but they began to drop near the end of the month. The slowdown in the past two years can be attributed to concerns about the government shutdown.
The debt ceiling debate, which is again looming, could bring us back to where we were in June 2011. At that point in time, big banks approved only 8.9% of applications, as compared to 17.5% today, and small banks granted just 42.5%, as compared to over 50% in September 2013.
Our political leaders in Washington cannot play with fire like this. The last thing we need right now is a spark that will ignite another recession.
Rohit Arora is co-founder and CEO of Biz2Credit, an online resource that connects 1.6 million small business owners with 1,200+ lenders, credit rating agencies and service providers such as CPAs and attorneys via its Internet platform.  Since 2007, Biz2Credit has secured more than $1 billion in funding for small businesses across the U.S.