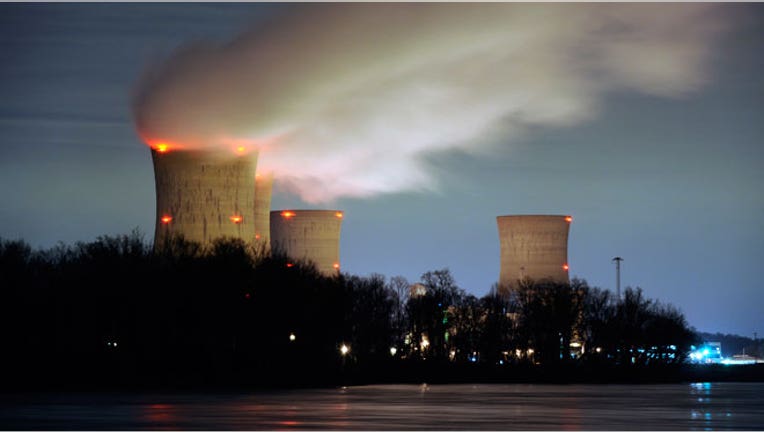 Operators of the 104 nuclear reactors in the United States have agreed to purchase additional equipment to respond to emergencies that interrupt off-site power, the Nuclear Energy Institute said on Tuesday.
The equipment will help ensure that every U.S. commercial nuclear energy facility can respond safely to extreme events, no matter what the cause, NEI said in a statement.
An inability to restore power needed to cool damaged reactors and spent nuclear fuel was a major issue at the Fukushima Daiichi accident in Japan nearly one year ago.
While U.S. reactors are unlikely to be hit by a tsunami as occurred at Fukushima, offsite power can be knocked out by tornadoes, storms, earthquakes and other accidents.
NEI said that U.S. companies have ordered more than 300 pieces of equipment, ranging from diesel-driven pumps and generators, fans, hoses and communication gear.
The industry initiative commits every nuclear operator to order or contract for a plant-specific list of emergency equipment by March 31, the NEI said.
"The additional portable equipment will provide power and water to maintain three key safety functions in the absence of AC power and heat transfer capability from permanently installed safety systems," said Tony Pietrangelo, NEI's chief nuclear officer.
The three functions are reactor core cooling, used fuel pool cooling and containment integrity, Pietrangelo said.
The U.S. Nuclear Regulatory Commission (NRC) is working through a sweeping set of reforms to ensure that a Fukushima disaster does not occur at any of the nuclear stations located in 31 states.
Earlier this month, the NRC approved Southern Co's plan to build the nation's first advanced design reactor over objections of the commission chairman who cited safety concerns from Fukushima.
(Reporting By Eileen O'Grady; Editing by Lisa Shumaker)