U.S. Home-Builder Gauge Edges Lower in October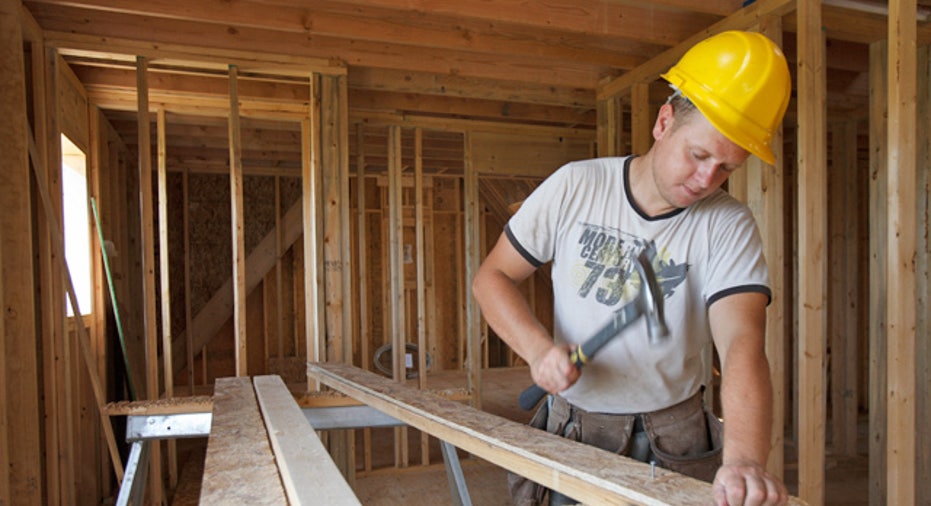 WASHINGTON -- U.S. home builders reported a slight drop in optimism in October but sentiment remained elevated, a sign the market for single-family homes should continue to be buoyed by steady demand.
The National Association of Home Builders housing-market index fell two points from the prior month to a seasonally adjusted 63 in October, the trade group said Tuesday. That's the second-highest level of the year, following a September reading of 65. A number over 50 indicates more builders view conditions as good than poor.
The housing market has been boosted by steady job growth and historically low interest rates, but a shrinking pool of inventory has pushed up prices, putting homes outside the reach of some lower-income or first-time buyers.
"The October reading represents a mild pullback from a jump in September, and indicates that the housing market continues to make slow and steady gains," said NAHB chief economist Robert Dietz. He noted a gauge of future sales expectations has been above 70 for two months straight.
Economists surveyed by The Wall Street Journal expected an October reading of 63. Last month's reading of 65 was the highest since October 2015, when it also was 65. Previously, the gauge last reached that level in 2005.
Builder confidence indicates a higher likelihood of new residential construction, which supports contracting and real estate jobs and underpins demand for materials. A pullback in fixed residential investment during the second quarter was a drag on overall U.S. growth. But while the demand for housing appears to be holding firm, NAHB chairman Ed Brady said builders continue to report shortages of lots and labor.
Sales of newly built single-family homes, which account for only about 10% of the housing market, fell in August after hitting a multiyear high in July, according to the Commerce Department. Sales of previously owned homes, which account for the bulk of the market, fell in August for the second straight month as inventory remained tight and prices stayed high, according to the National Association of Realtors. Realtors fearing that high prices are stymieing homebuying are looking at builders to refresh the nation's supply of available housing stock.
Builders appear to be responding to the demand. In August, permits for single-family homes posted their largest gain in more than two years, even as the number of overall starts dropped from the prior month to 1.142 million. But the pace of overall home construction is still below the 40-year average annualized rate of 1.4 million starts, despite a fairly steady recovery since 2011. Housing starts figures for September will be released Wednesday. September's data on existing home sales will be released Thursday.
The home-builder sentiment gauge has hovered in a narrow range since mid-2015, staying largely between 58 and 65. The recent levels at the higher end of that spectrum could signal stronger momentum heading into the fall, though the relationship between home-builder confidence and actual construction has been tenuous in recent years.
Tuesday's report showed a measure of builders' views about the present market fell to 69 in October from 71 the prior month. An index of their outlook for the market over the next six months rose one point to 72. A third component, measuring traffic of prospective buyers, fell one point to 46.
Write to Anna Louie Sussman at anna.sussman@wsj.com