U.S. Files Suit to Block AMR, U.S. Air Merger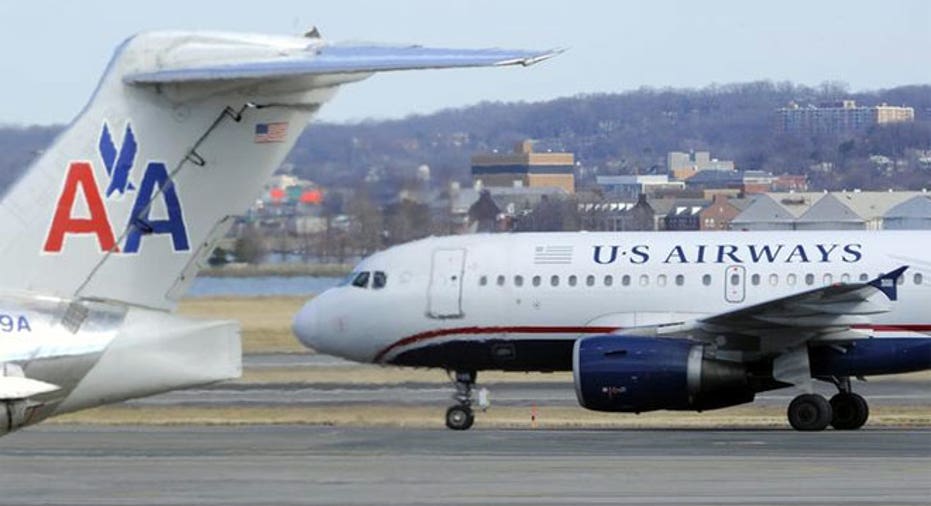 The proposed $11 billion US Airways (NYSE:LCC) merger with American Airlines was hit with a major roadblock on Tuesday when the U.S. filed a lawsuit to block the deal on antitrust grounds.
AMR and U.S. Airways in a joint statement said they plan to "mount a vigorous and strong defense" against the DOJ, calling its assessment of the merger "wrong."
The carriers say the deal will actually promote competitiveness, providing more than 6,700 flights to 336 destinations and maintaining the hubs of both airlines and expanding service.
The DOJ says it is also planning on rigorously defending its suit, signaling a potential court battle that could have far-reaching implications for the industry. However, regulators did say they would be willing to consider a proposed settlement.
"Our focus today in this lawsuit is to block this merger," said Assistant Attorney General for DOJ's Antitrust Division, Bill Baer. But "if anyone wants to come to us and propose a settlement we are always prepared to listen."
Shares of U.S. Airways remained down about 9% Tuesday afternoon.
Either way, the surprise lawsuit means the deal will be pushed off its projected closing date in the third quarter. The carriers had long expected it to close on time and had imposed an Aug. 15 deadline ahead of a bankruptcy hearing for the U.S. to speak out against it.
Contrary to the DOJ complaint, AMR and U.S. Airways believe the new American would offer "more choices for consumers," positioning the world's largest airline as a "highly competitive alterative to other domestic and global carriers."
Yet, the complaint, supported by several states, including Arizona and Texas, the headquarters of U.S Airways and American Airlines, respectively, as well as Florida, Washington D.C., Virginia and Pennsylvania, says the merger actually threatens "substantial harm" to consumers by further consolidating the aviation industry.
"The market today is not functioning as competitively as it ought to be and it's clear to us if the deal goes through it will be much worse," Baer said.
Regulators are concerned that a merger, if approved, would stifle competition in local markets by combing the thousands of common routes the two carriers share that together represents tens of billions in annual revenues.
That could, in turn, evaporate U.S. Airways' low-price strategy and trigger higher fares and ancillary fees that would cost consumers "hundreds of millions of dollars" more than they already pay each year, the government says.
U.S. Airways currently competes by offering discounts of up to 40% if passengers opt for U.S. Airways one-stop rather than the nonstop offered by American or other carriers. A round trip US Airways one-stop leaving on Aug. 13, for example, is about $270 cheaper than other legacy carrier's nonstop flights.
Reducing the number of carriers to just three legacy airlines, including Delta (NYSE:DAL) and UnitedContinental (NYSE:UAL), that together control more than 80% of the U.S. commercial air travel market, would only help the handful of remaining carriers to collaborate on pricing schemes, the government claims.
"This transaction would result in consumers paying the price – in higher airfares, higher fees and fewer choices," said Attorney General Eric Holder.
The combined carrier, regulators say, would also have a monopoly on Washington Reagan National Airport, with control of 69% of slots and control of 63% of the nonstop routes out of the airport. However, Baer said the suit is not solely because of the slot issue at Reagan but because of broader pricing and competition problems.
Meanwhile, the government says both carriers, including American Airlines, whose parent AMR was to be pulled from bankruptcy if the deal went through, would thrive without the merger, allowing a standalone AMR to emerge as a "vigorous competitor" with strong incentives to compete with Delta and United.
U.S. Airways shareholders last month voted overwhelmingly in favor on the merger deal, which would give them a 28% stake in the combined entity if approved.