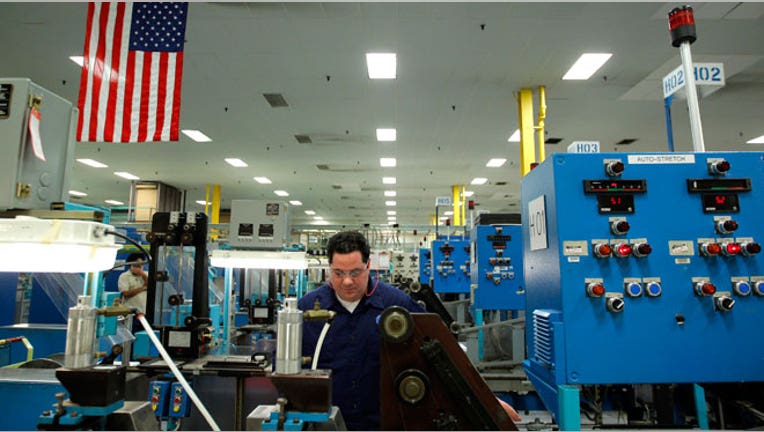 The U.S. manufacturing sector last month expanded at its fastest pace in almost 2-1/2 years, an industry report showed on Tuesday, while firms added the most workers in 15 months.
The Institute for Supply Management (ISM) said its index of national factory activity rose to 56.2 in September from 55.7 in August, marking its highest level since April, 2011.
Economists polled by Reuters had expected September's index to slip to 55. A reading above 50 indicates expansion.
Employment jumped to 55.4, its highest since June, 2012. It stood at 53.3 in August. The forward-looking new orders index, however, slipped to 60.5 from 63.2.
Economists forecast U.S. employers added 180,000 new jobs last month after hiring 169,000 workers in August.
Manufacturing slowed in the spring and contracted in May, according to ISM, as government spending cuts and weaker global demand caused headwinds for U.S. companies.
But sizable increases in the last few months have bolstered hopes that the sector is finding its footing.
The ISM report was clearly more upbeat than a separate manufacturing activity index released earlier on Tuesday by financial data firm Markit, which hit a three-month low in September and saw slower growth in employment and new orders.
The two surveys use some different methodologies, including one related to seasonal adjustment.