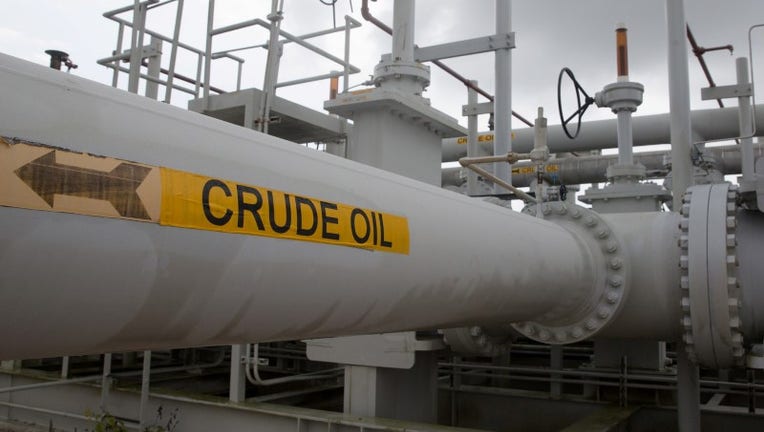 U.S. crude futures rose for a second day on Tuesday, with data showing hedge funds are betting big across oil markets following OPEC production cuts agreed last year.
U.S. West Texas Intermediate crude was up 23 cents at $53.63 a barrel at 0032 GMT (7:32 p.m. ET on Monday). It gained about 29 cents, or 0.5 percent, on Monday, which was a shortened session due to a U.S. national holiday.
Brent futures were yet to trade, after ending the previous session up 0.7 percent at $56.18 a barrel.
Investors now hold more crude futures and options than at any time on record, after members of the Organization of the Petroleum Exporting Countries (OPEC) committed last year to cut production.
Speculators raised their bets on a rally in Brent oil prices to a record last week, data from the InterContinental Exchange showed on Monday, mirroring the optimism in the U.S. crude market.
Data on Friday showing net long U.S. crude futures and options positions in the week to Feb. 14 were at a record.
"As bullish positioning by hedge funds continues to push on in unchartered territory, the risk of a swift, sharp snapback in prices continues to build," ClipperData analyst Matt Smith said in an overnight note.
"Especially given the bearish backdrop of record crude and gasoline inventories amid lower fuel demand year-on-year," he added.
U.S. crude oil and gasoline inventories soared to record highs last week as refineries cut output and gasoline demand softened, the Energy Information Administration said last week.
The oil market will have to wait until Thursday, a day later than normal, for the release of this week's official data, due to the holiday on Monday.
(Reporting by Aaron Sheldrick; Editing by Joseph Radford)