U.S. Crude Prices Fall as Dollar Strengthens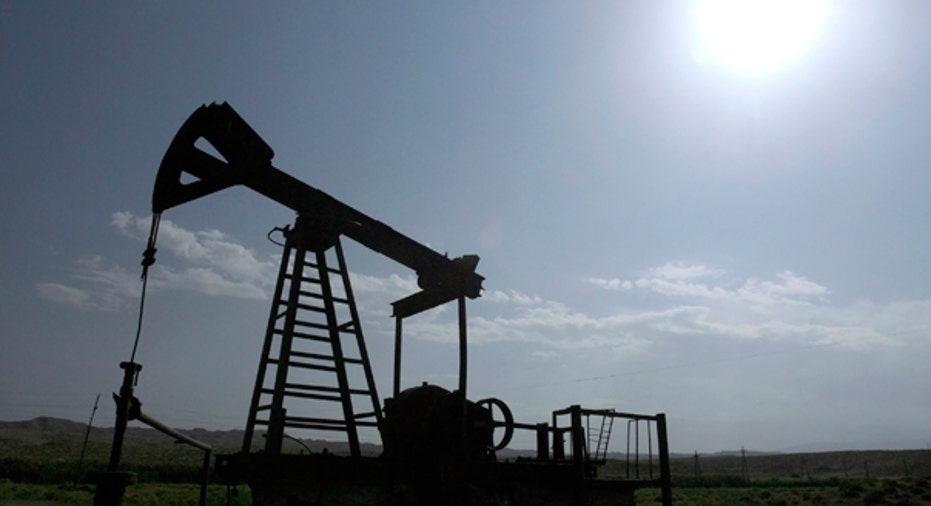 Oil futures fell on Monday as the dollar strengthened and analysts questioned whether the recent price rally is sustainable amid the oversupplied global market.
Brent crude for June delivery recently fell 0.3% to $65.20 a barrel on London's ICE Futures exchange. On the New York Mercantile Exchange, light, sweet crude futures for delivery in June were trading at $59.25 a barrel, down 0.2% from Friday's settlement.
A stronger U.S. dollar following the positive U.S. employment report last week put pressure on oil prices on Monday. As oil is priced in dollars, it becomes more expensive for holders of other currencies as the greenback appreciates. The Wall Street Journal Dollar Index recently rose 0.3%.
"The stronger USD currently adds some pressure to most commodity markets, limiting any strong upside potential," said Myrto Sokou, analyst at Sucden Financial.
Oil had risen earlier in the session after China, the world's second-largest consumer of oil, cut interest rates for the third time in six months over the weekend.
But though China's move tends to support prices on expectations that the government is ramping up support of economic growth, some analysts questioned whether the recent oil rally is sustainable. Prices are up about 40% since their lows earlier this year.
"While we expect a cyclical recovery in Brent over the next few years, we aren't bullish near term," analysts at Morgan Stanley said in a report.
Sustained low prices and greater investment cuts are required to produce a lasting recovery, the bank said, adding that if prices recover too quickly, investment could return and undermine the recovery.
On Friday, Baker Hughes Inc. reported that the U.S. oil rig count--proxy for activity in the industry-- has fallen for the 22nd consecutive week. The rate of decline, however, has slowed in recent weeks and last week's was the smallest drop since early April. In the Permian basin, the largest U.S. shale oil field, the rig count actually increased for the first time this year.
According to Barclays, that global oil supply is still exceeding consumption and the supply cuts necessary to balance the oil market aren't being made fast enough.
"Global oil stocks will rise more quickly in [the second quarter than in the first] and continue climbing through to year-end at least," the bank said.
The rally since the beginning of the year has been driven by strong demand, but according to Barclays the demand boost was related to weather and stock building rather than strong economic recovery. As prices rebound, consumption growth will face headwinds, the bank added.
Barclays sees Brent averaging $60 a barrel this year and $68 a barrel next, while it forecasts that Nymex crude will rise to an average of $64 a barrel in 2016 from $54 a barrel this year.
Nymex reformulated gasoline blendstock for June--the benchmark gasoline contract-fell 0.1% to $1.9905 a gallon, while ICE gasoil for May changed hands at $597.00 a metric ton, up $1.25 from Friday's settlement.