U.S. CEOs Call for Action to Reduce Federal Deficit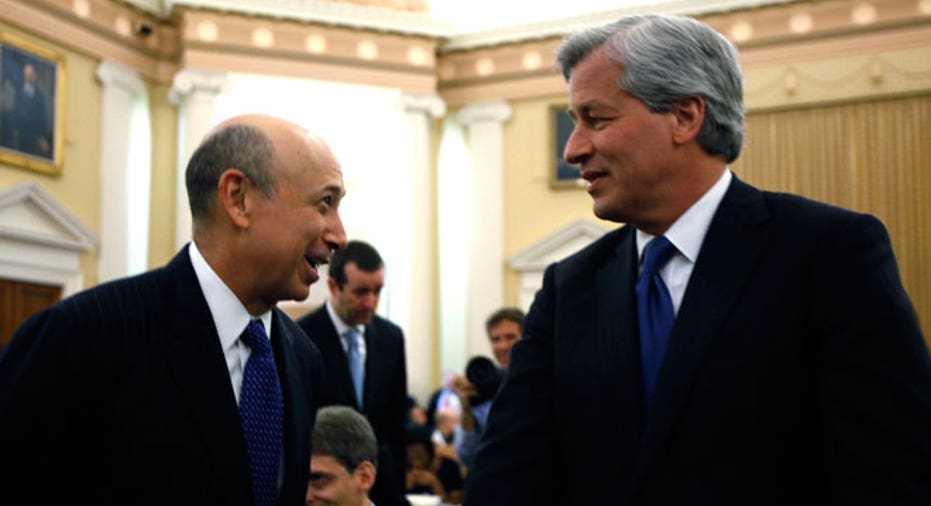 Chief Executives of more than 80 big U.S. corporations, including Goldman Sachs (NYSE:GS), JPMorgan (NYSE:JPM) and Boeing (NYSE:BA), are getting together to pressure Congress to reduce the federal deficit with tax reform and spending cuts.
In a letter posted on the Wall Street Journal website late on Wednesday, the U.S. corporate chiefs said it is urgent and essential to put in place a plan to fix America's debt. The letter is due to be released on Thursday.
If Congress fails to reach a deficit reduction deal by the end of the year, it will automatically trigger big spending cuts and tax increases in 2013. This so-called "fiscal cliff" would hit the still-recovering U.S. economy hard.
The U.S. deficit in 2012 will top $1 trillion for a fourth straight year, pushing the national debt past $16 trillion. While the United States currently borrows at record low interest rates, investors worry this will change.
The CEOs' statement was organized by campaign called "Fix the Debt," which is urging Washington to set aside partisan differences to put the United States on a sustainable fiscal path.
"In order to develop a fiscal plan that can succeed both financially and politically, it must be bipartisan and reforms to all areas of the budget should be included," the CEOs said.
The corporate chiefs said the fiscal plan must include "comprehensive and pro-growth tax reform, which broadens the base, lowers rates, raises revenues and reduces the deficit."
Also, as part of the plan, the group urged the government to reform and improve the efficiency of healthcare programs like Medicare and Medicaid.
The CEO group said the recommendations of the bipartisan Simpson-Bowles Commission provides an effective framework for a fiscal plan. The commission's proposal has several options including trimming tax rates for all income groups.
Simpson-Bowles also calls for slashing many popular tax deductions and adding them back only selectively.
(Reporting by Sakthi Prasad; Editing by Hans-Juergen Peters)