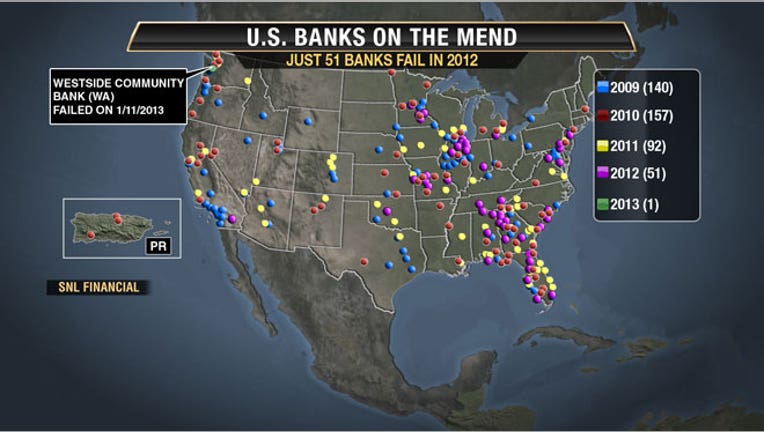 Just one bank has failed so far this year, versus three by this time in 2012. And just 51 banks failed last year, according to research from SNL Financial. That number is well off the pace of 2011, when regulators closed 92 banks.
The trend is coming down -- there were 140 bank failures in 2009 and 157 in 2010, SNL says.
Last month, the Federal Deposit Insurance Corp. announced that, for the first time in three years, the number of problem banks has dropped below 700. That's according to the FDIC's third-quarter report on the banks it backs. The FDIC also found that bank earnings came in at $37.6 billion, an increase of 6.6% versus the same quarter a year ago.
The FDIC says the median cost to its deposit insurance fund as a percentage of the failed banks' assets was 21% in 2012. That's down from the median cost in 2011 and 2010, which was 23%.