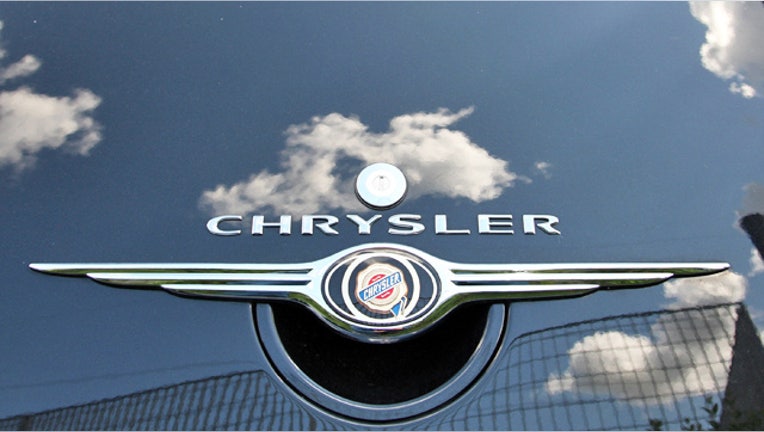 Chrysler said Wednesday its U.S. sales in December rose 37% over the same period a year ago, the best month for the Detroit car maker since May 2008 and the strongest year-over-year percentage gain among the Big Three U.S. car makers.
Ford's (NYSE: F) sales rose 16% last month, while, General Motors (NYSE: GM), once the biggest car maker in the world, said December sales rose 5%.
For the year, Chrysler Group sales totaled 1.37 million units, up 26% compared with sales in 2010. In a statement released with its December sales figures, Chrysler said its Chrysler, Jeep, Dodge, and Ram truck brands each "posted solid sales gains" in 2011 compared with 2010.
Chrysler said December marked the company's 21st consecutive month of year-over-year sales gains and seventh-consecutive month of sales increases of at least 20%.
Many car industry analysts had left Chrysler for dead in the wake of the sales slowdown that followed the financial crisis in 2008.
The auto maker, which was sold to Fiat in 2009 following its emergence from bankruptcy, said the strong December numbers were driven in part by strong sales of the Chrysler 300 flagship sedan, Chrysler 200 mid-size sedan, Dodge Charger and Avenger sport sedans, Ram pickup truck, and the Jeep Grand Cherokee, Wrangler, and Compass.
"Chrysler Group finished a year of growth on a strong note with our December retail sales soaring 45% to our highest dealer retail sales in four years," said Reid Bigland, President and CEO – Dodge Brand and head of U.S. Sales, in the statement.
Ford reported December sales of 201,737, up 16% from a year earlier. Ford sold 68,278 F-Series pickups in December, according to the company's statement, marking its best December sales results since 2006.
For 2011, Ford brand U.S. sales increased 17%, totaling 2,062,915 vehicles. Total Ford Motor Company sales for the year increased to 2,148,806 vehicles, up 11% for the year.
"The year finished on a high note, with industry sales momentum strengthening as the year came to a close," Ken Czubay, Ford vice president, said in the statement. "We saw Ford sales strengthen as well, posting our best December retail sales month since 2005 and closing the year as America's best-selling brand."
Small car, utilities and truck sales drove Ford's marketplace performance in 2011, the company said. Small car sales were up 25% in 2011 with 244,291 cars sold. Ford Fusion had a record year with 248,067 vehicles sold, according to the statement.
Ford brand utility sales totaled 579,626 vehicles in 2011, up 31%. Sales were paced by the Explorer, up 124%, the company said, with 135,704 sold, and record Escape sales of 254,293, up 33% for the year.
Ford was the only Big Three Detroit car maker to avoid bankruptcy during the worst of the recent financial crisis. Moreover, Ford made it through the recession without having to accept government bailout funds.
GM, which also filed for bankruptcy in 2009, reported total U.S. sales of 234,351 vehicles in December, up 5% compared with December 2010.  Sales for the calendar year were up 14% year over year to more than 2.5 million units and the company gained market share, according to its statement.
"GM's balanced portfolio of fuel-efficient cars, trucks and crossovers helped us make the most of the U.S. economy's slow but steady recovery in 2011," Don Johnson, vice president, U.S. Sales Operations, said in the company's press release. "Importantly, we were able to grow all four of our brands and reestablish Chevrolet as a force to be reckoned with in the passenger car business.  This gives us a very solid foundation to compete in a market that we expect to keep growing."
GM's total passenger car sales for the month increased 12%, the company said.  Crossover sales fell 14%. Sales of trucks, which include full-size pickups, vans and SUVs increased 13%.
December highlights include a 42% year-over-year increase in Chevrolet Sonic sales, a 54% increase in Chevrolet Cruze sales, a 20% increase for the Chevrolet Camaro and a 13% increase for the Chevrolet Malibu.