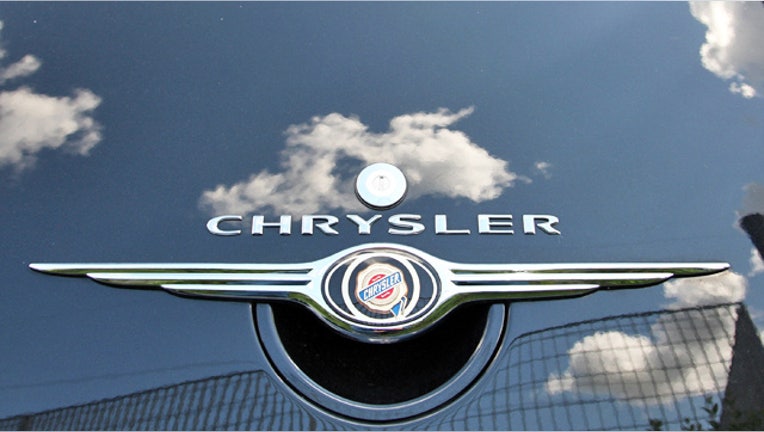 The rising price of gasoline steered consumers toward fuel-efficient vehicles in March and helped push sales higher for all of the Big Three U.S. auto makers.
Toyota, one of the biggest selling carmakers in the U.S., also saw an increase.
Chrysler led the way. Chrysler, which is owned by Italian car maker Fiat, today reported U.S. sales of 163,381 units, a 34% increase compared with sales in March 2011. It was Chrysler's best monthly sales figure in four years.
Gas friendly Fiat brands led the way for Chrysler with a 642% year-over-year increase, setting a monthly sales record, the company said in a statement. Fiat improved on its previous high set in February.
"The combination of credit availability, an improving economy, pent-up demand and even high fuel prices encouraging people to acquire newer more fuel-efficient vehicles are all helping to drive industry sales," said Reid Bigland, President and CEO -- Dodge Brand and Head of U.S. Sales, in a press release.
Gas prices have soared in recent weeks, pushing the price at the pump ever closer to $4 a gallon. Consumers have responded by targeting vehicles that use less gas. The average price of gas now stands at $3.92 cents, according to AAA. The highest average ever recorded was $4.11 in July of 2008.
General Motors' (NYSE: GM) sales rose 12% last month, also benefitting from strong sales of its fuel-efficient models.
GM said in a statement that it sold 231,052 vehicles in March, up from 206,621 a year earlier and a 10% increase over February's total of 209,306.
"The economic recovery and a deep bench of fuel-efficient cars and crossovers have been driving our sales for more than a year, but the combined impact has never been stronger than it was in March," Don Johnson, vice president, U.S. Sales Operations, said in a statement. "Since the last time fuel prices spiked, both the economy and GM's product portfolio are undeniably stronger."
GM's shares were down 89 cents, or 3.33%, at 25.87 in midmorning trading.
Chrysler and GM are less than three years removed from bankruptcy proceedings. Massive debt restructuring and streamlined operations have helped push the two iconic companies back to profitability.
Ford (NYSE: F) sales rose 5% in March from a year ago, driven higher by sales of its fuel-stingy Ford Fusion and Focus.
With over 223,000 vehicles sold last month, it was the Detroit auto maker's strongest March in five years. Retail sales rose 11%, the company said in a statement.
Both the Fusion and the Focus posted their best ever monthly sales at 28,562 and 28,293 models sold respectively, Ford said in a statement.
"Rising gas prices continued to drive strong customer demand for Ford's fuel-efficient vehicles throughout March and the first quarter," said Ken Czubay, vice president, U.S. Marketing, Sales and Service, in the statement.
Ford's shares rose 6 cents, or 0.48%, to $12.68.
Ford was the only Big Three U.S. auto maker that did not have to file for bankruptcy or lean on government bailout funds.
Analysts surveyed by Thomson Reuters expect an annualized sales rate for March of 14.74 million vehicles, which would be a rise from last March's 13.1 million sales rate.
Toyota also benefitted from the spike in gas prices, as sales of its fuel-efficient Prius and Camry helped U.S. sales climb 15%. Sales of both models hit all-time highs, Toyota said in a press release.
In its statement, Japan-based Toyota said it sold 203,282 vehicles in the U.S. last month, compared with 176,222 a year earlier and 28% above February's total.
"Toyota dealers had their best-selling month outside of Cash for Clunkers since the prerecession days of August 2008," Jeff Bracken, vice president of Toyota division sales, said in a press release.
Toyota's total car sales were up 22% from a year earlier while total truck sales increased 5.7%. Sport-utility vehicle sales rose 7% year-over-year while pickup sales advanced 20%.