U.S. Army Vets Seek to Spice Up Global Saffron Biz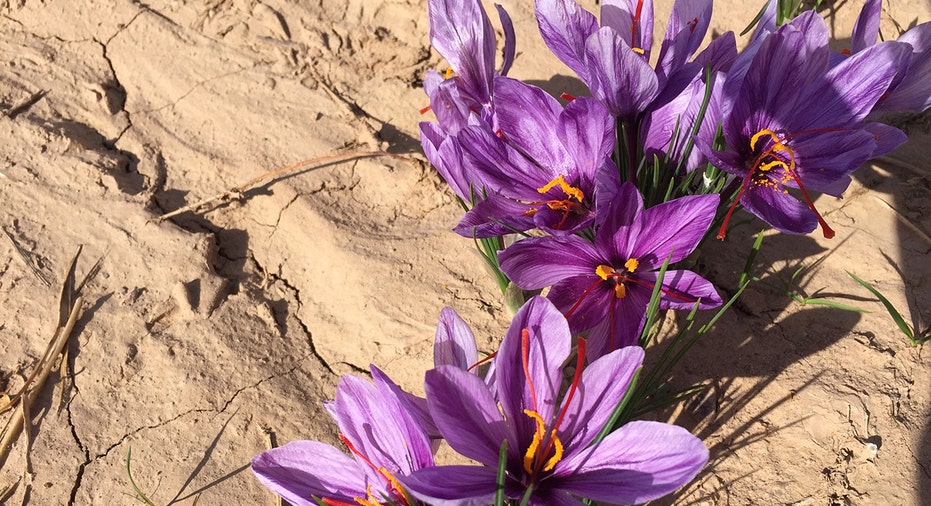 Two U.S. Army veterans are aiming to bridge the gap between farmers in Afghanistan and the international spice market.
Kimberly Jung and Emily Miller, both West Point graduates and military veterans who were deployed in Afghanistan, created Rumi Spice in 2014.
Jung, who was named 2016 "Asian-American Vetrepreneur of the Year" by the National Veteran-Owned Business Association (NaVOB), served in Afghanistan near the Pakistani border searching for improvised explosive devices (IEDs). Miller was a member of the Cultural Support Team (CST) which helped U.S. Special Forces build a closer bond with Afghan women and the local communities.
"Women know a lot about what is going on," Miller said. "The CST program was meant to train women, get them out there to have woman-to-woman talks in order to build trust."
After leaving the military, both Jung and Miller enrolled in Harvard Business School where they developed the idea for starting their own company, helped by their prior experience in the Middle East. The two used Skype to communicate with a friend still deployed in Afghanistan, who knew of farmers who wanted to sell their product to aid organizations.
Agriculture is one of Afghanistan's biggest industries, including the rampant production of opium. According to the United Nations, the country has accounted for an estimated 80% of global illicit opiates. However, Jung and Miller's goal is to focus on the more wholesome nature of the local agriculture community. Their business brings high-quality, flavorful saffron from local Afghan farmers to the global marketplace.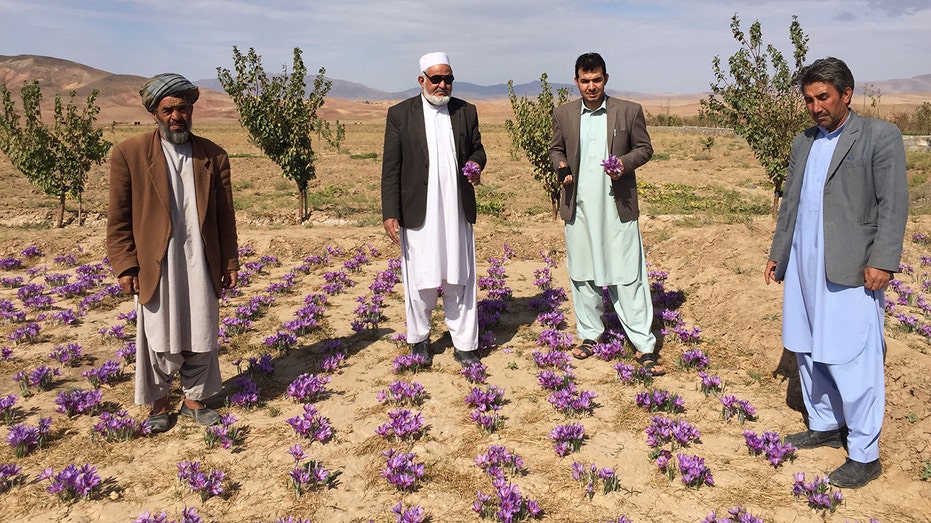 "We have fantastic, entrepreneurial Afghan partners on the ground in the country," Jung said. "A lot of people didn't think it was going to be possible, but we said 'we're military officers so we can make this happen.'"
Saffron, which comes from the crocus flower, is the most expensive spice in the world due to its labor-intensive production. In fact, it costs more per pound than gold, which trades north of $1,300 a troy ounce. The spice itself comes from stigmas of saffron flowers, which are handpicked in the morning and brought to a processing facility. Once dry, the product is shipped to Rumi Spice in Chicago for inspection, and then readied for shipment to various restaurants. According to Miller, it takes 450,000 stigmas to make one kilogram of saffron.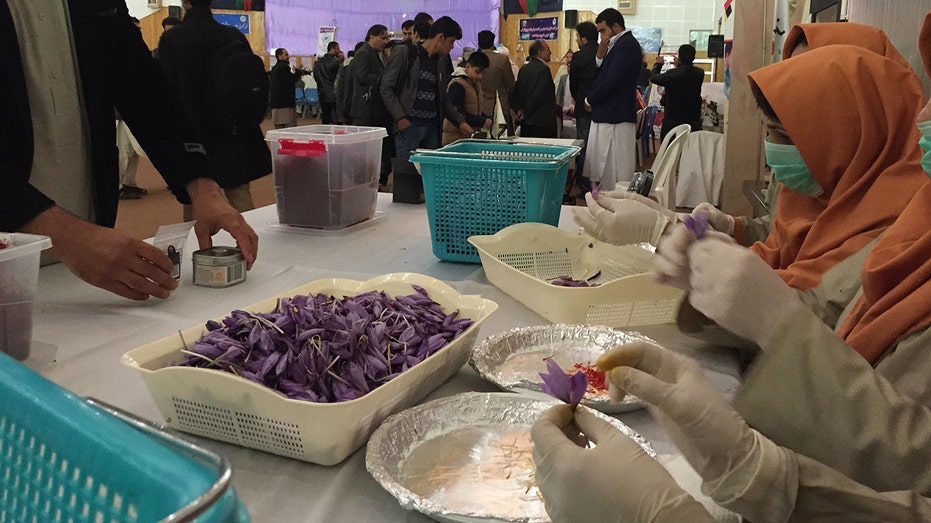 The vets are proud of the impact they've made on the Afghan community: Rumi Spice began operations with partnerships from 11 of the country's saffron farmers, and today, that number is up to 34. It also employs 75 Afghan women who work at its local processing facility. The move to incorporate local women in the company's ranks is close to Miller's heart given her work with CST.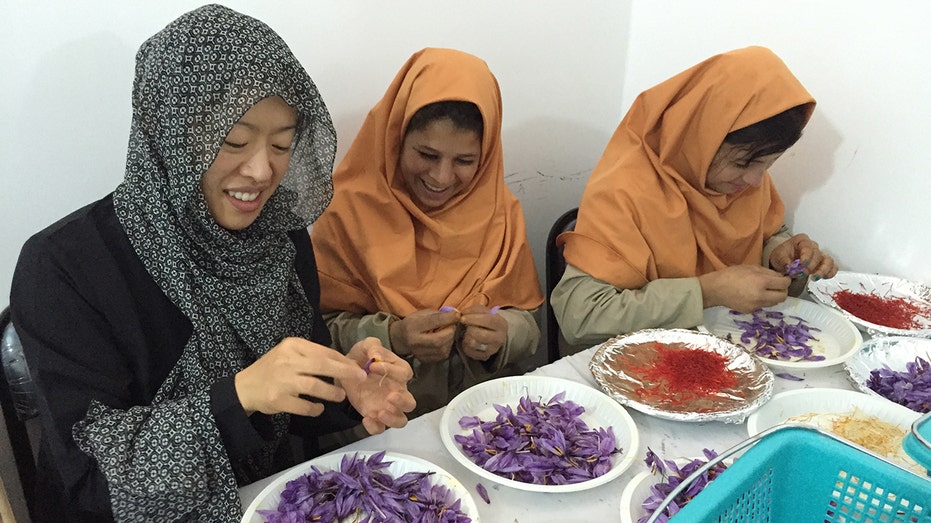 Thanks to Miller and Jung's dedication to the business, and hard work from employees from Afghanistan to Chicago, Rumi Spice last year logged $130,000 in sales and is expecting around $500,000 in revenue by the end of this year, according to Jung. Currently, the company sells a one-ounce package for $140. Still, Jung said the company has certainly had its fair share of growing pains.
"There are high barriers to entry in [the Afghan saffron market] which is good because it keeps competition away," she said.
Due to stringent regulations and required third-party audits, Miller says operating a food company in Afghanistan is more complex and isn't easy.
For many in the Western world, public perception of Afghanistan if often negative, which the duo is looking to change.
"When people think Afghanistan they think of war, opium, terrorism," Miller said. "We're trying to shift that narrative. It takes a lot of educating the consumer. We want Afghanistan to become synonymous to having the best saffron in the world."
Rumi Spice is one of three million veteran-owned businesses in the U.S. Jung encourages more Americans to shop at these types of companies.
"I think the American people should recognize that vets should be looked at with less pity but more empowerment. It's not always about donating money, but investing money in their businesses."