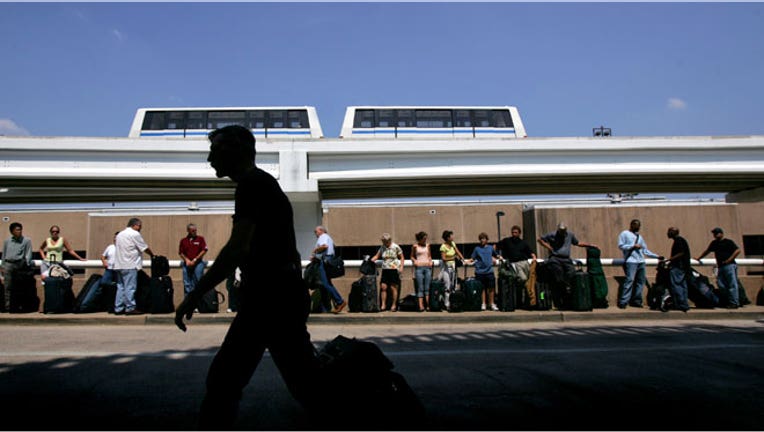 U.S. airlines more than doubled their net profit margin in the first half of the year as revenue rose nearly three times faster than costs, trade group Airlines for America said on Thursday.
The results suggest that the U.S. airline sector continued to improve its financial performance despite severe winter storms in the first quarter and increasing taxes as a percentage of ticket prices, the group, known as A4A, said.
"The airlines have coped very well," said John Heimlich, A4A chief economist.
The improvement also suggests airlines will continue to have money to buy new aircraft, improve air terminals, increase wages, pay dividends and buy back shares. The airlines invested $7 billion in the first half on those and other items, Heimlich said, noting U.S. airlines are on track to take delivery of 314 new aircraft this year.
The nine U.S. airlines tracked in the organization's survey reported profit margins rose to 5 percent in the first half from 2.1 percent in the year-earlier period, A4A said. Net profit at the airlines rose to $3.8 billion, up from $1.6 billion in the prior-year period.
The nine airlines are Alaska Air Group Inc <ALK.N>, Allegiant Travel Co <ALGT.O>, American Airlines Group Inc <AAL.O>, Delta Air Lines Inc <DAL.N>, Hawaiian Holdings Inc <HA.O>, JetBlue Airways Corp <JBLU.O>, Southwest Airlines Co <LUV.N>, Spirit Airlines Inc <SAVE.O> and United Continental Holdings Inc <UAL.N>.
The group's data showed air fares continued to rebound from a low during the financial crisis of just over $300 for a typical domestic round-trip flight. In the latest period, comparable tickets averaged just over $350. Ancillary fees for better seats, checked baggage and early boarding, however, continued to boost the average cost of a round trip to nearly $400, but the rate of increase in fares and fees slowed.
A4A noted that since 2000, U.S. air fares have fallen 8 percent, while taxes included in ticket prices have risen 49 percent.
The group said it expects about 14 million air passengers to fly during the Labor Day holiday period, a rise of 2 percent from last year. The busiest travel day is expected to be Friday, Aug. 29.