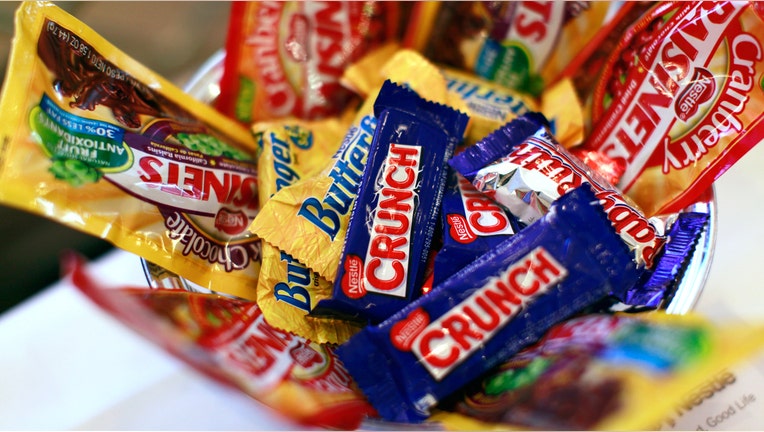 Nestle is under pressure from U.S. activist shareholder Third Point, which has taken a $3.5 billion stake in the food maker and is pushing Europe's largest company to improve margins, buy back shares and get rid of non-core businesses.
Nestle shares jumped as much as 4.8 percent on Monday, touching a record high as investors hoped that Third Point's stake, made public on Sunday night, will accelerate change at the group based on the shores of Lake Geneva which has a reputation for being slow-moving and insular.
"Nestle has arguably been lackadaisical and complacent and underperformed its potential," Bernstein analysts said. "It might now be stirred into action by an external force."
The stake is the largest ever taken by the hedge fund, which is run by American investor Dan Loeb and has pressed for change at U.S. internet firm Yahoo and Japan's Sony Corp.
The global packaged goods industry is grappling with slowing emerging markets, pressure on prices and a consumer shift away from traditional brands toward healthier, fresher fare. Nestle has missed its longterm sales target for four successive years.
The company, which makes coffee, candy, pet food, bottled water and prepared meals, said it was committed to its strategy under new Chief Executive Mark Schneider.
"As always, we keep an open dialogue with all of our shareholders and we remain committed to executing our strategy and creating long-term shareholder value," a Nestle spokesman said. "Beyond that, we have no specific comment."
Other activist shareholders, such as Trian Partners and Pershing Square, have made bets in the sector with mixed success.
Before Monday's share jump, Nestle had a market value of $263 billion, making it the largest traded company in Europe.
The push by Third Point cranks up pressure on Schneider, who joined in January just before the sector was rocked by Kraft Heinz's abortive $143 billion approach for Unilever. Third Point disclosed the Nestle position, representing 1.3 percent of the company, in a letter to its investors posted on its website. It argued that the maker of Nescafe coffee and Perrier water should sell its 23 percent stake in French cosmetics firm L'Oreal SA (OREP.PA), a stake which was worth about $27 billion on Friday.
L'Oreal shares rose 3.8 percent on Monday.
Schneider has been looking at ways to reignite growth since joining from German healthcare group Fresenius.
The first CEO from outside the company in nearly a century, his appointment was seen as an acknowledgement that Nestle needed new thinking. He has already scrapped the company's long-standing sales target and said it might sell its U.S. confectionery business, which includes brands such as Baby Ruth and Butterfinger.
'BOLD ACTION'
"We feel strongly that in order to succeed, Dr. Schneider will need to articulate a decisive and bold action plan that addresses the staid culture and tendency toward incrementalism that has typified the company's prior leadership and resulted in its long-term underperformance," Third Point wrote in the letter.
The hedge fund said Nestle should set a formal profit margin target of 18 percent to 20 percent by 2020 in order to help improve productivity. Nestle's current margin is about 15.3 percent, whereas Unilever's (ULVR.L) is 16.4 percent. Following its rejection of the Kraft bid, Unilever set a target to reach 20 percent by 2020.
Third Point also recommended Nestle more than double its debt load, as well as sell the L'Oreal stake, in order to generate the capital to buy back stock.
Vontobel analyst Jean-Philippe Bertschy said Third Point's suggestions echoed proposals made by other shareholders for years.
"Previous management was not too open to listen to critics," he said. "Now with Mr. Schneider, one of his top priorities was to improve shareholder communication and investor relations. I think he's listening carefully to what investors are saying."
However, analysts from Jefferies said Nestle would be reluctant to be seen to be dancing to Third Point's tune.
"While we think Nestle are serious about accelerating margins and returns, we view them as a proud company with an enduring model. We expect them to be wary of bending too readily, too publicly, to the views of an ultimately small shareholder," they said.
Third Point's roughly 40 million shares in Nestle would make it the company's eighth-largest shareholder behind the likes of BlackRock, Norges Bank and Capital World Investors, according to Thomson Reuters data.
Dutch food industry veteran Jan Bennink is advising Third Point on its Nestle investment and has also invested personally alongside the fund, Third Point said.
Bennink ran baby food maker Royal Numico when Danone bought it for $16.8 billion in 2007, oversaw the break-up of Sara Lee and ran its coffee business, which is now owned by JAB Holding.
(Additional reporting by Parikshit Mishra in Bengaluru; Editing by Mark Potter and Keith Weir)