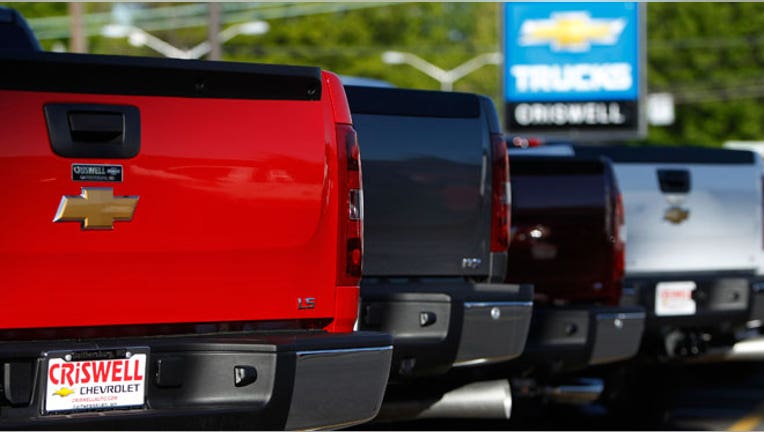 General Motors (NYSE:GM) reported a 4% increase in 2013 global sales on Tuesday as skyrocketing demand in some of the world's fastest growing car markets helped to offset weaknesses in Europe.
The Detroit automaker, whose incoming CEO Mary Barra has been an unsuspecting star at this week's Global Auto Industry Conference in Detroit, said it delivered more than 9.7 million cars in 2013.
"A healthy auto market in the United States and China, and very successful product launches at all of our brands worldwide drove GM's growth in 2013 and helped us navigate difficult conditions in Europe and parts of South America and Asia," said Dan Ammann, GM chief financial officer.
Ammann, who will become GM's president this week, reportedly told journalists at the show this weekend that it remains unclear how long it will take for the European market to rebound. But sales in other parts of the world helped to offset the slowness, with sales growing 7% in the U.S. and 11% in both China and the U.K.
Chevrolet sold a record 4.98 million vehicles in 2013 thanks to the launches of the Silverado, named the 2014 North American Truck of the Year, and Corvette Stringray. GM unveiled the new fastest-ever Corvette Zo6 this week at the auto show.
Cadillac sales were up 28% and represented GM's fastest-growing full-line luxury brand in the U.S. In the world's biggest auto market, China, Cadillac sales were up 67% as the automaker broke ground on a new assembly plant there and vowed to add one new model a year there through 2016.
GM, which plans to announce global sales on a quarterly basis from now on, said it will discuss its outlook and 2014 strategy on Wednesday at the conference.
Shares of the automaker were up about 0.40% to $39.73 in recent trade. They have risen about 31% in 12 months.