Tyson starts $150 million venture capital fund, eyes meat substitutes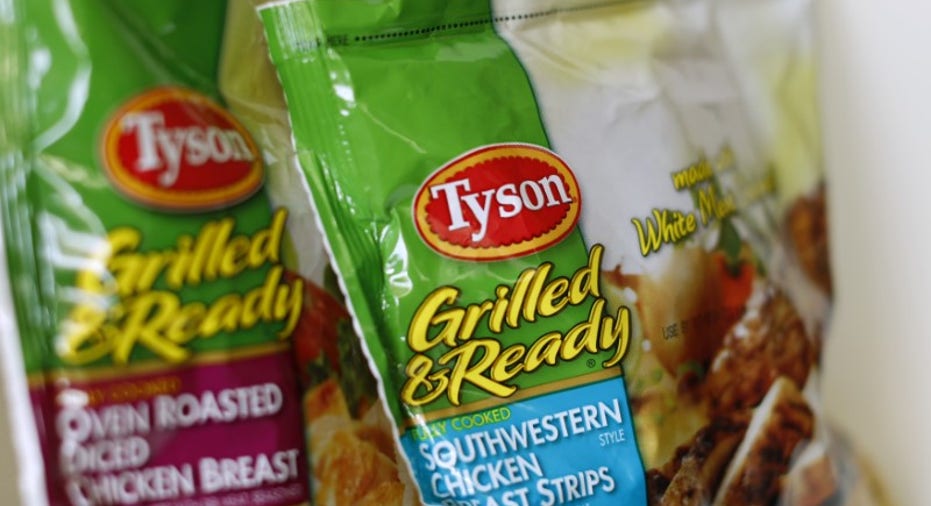 Tyson Foods Inc has launched a $150 million venture capital fund that will target investments in companies commercializing meat substitutes, deepening the largest U.S. chicken producer's foray into alternative sources of protein.
The fund also will invest in companies that aim to make money by reducing food waste and those that develop technology products related to food and agriculture, the company said on Monday.
Tyson's interest in supporting substitutes to the chicken, beef and pork at the core of its business comes after the company took a 5 percent stake in plant-based protein maker Beyond Meat in October.
Meat faces pressure from diners who may be concerned about animal welfare and the environmental impact of raising animals, or view vegetarian meals as healthier.
"Where the consumer is headed is in a space of growth and demand for all forms of protein, with plant-based and alterative proteins being one of those areas of interest," said Monica McGurk, Tyson's president for food service.
Tyson has been working on the fund for months and outgoing Chief Executive Donnie Smith has supported it, said McGurk, who is also executive vice president of strategy and new ventures.
Last month, the company said Smith would step down at the end of the year and be replaced by the president, who was previously chief supply chain officer for Hillshire Brands Co, which Tyson bought in 2014.
Tyson has increasingly been focusing on higher-margin packaged products, such as prepared foods, and McGurk said the new fund was "about broadening our exposure to innovative, new forms of protein and ways of producing food."
In regulatory filings, the company warns investors that demand for alternative proteins could throw off its financial performance.
Global sales of meat substitutes jumped to an estimated $4 billion this year, a 42 percent rise since 2010, according to research firm Markets and Markets. That remains tiny compared with sales of real meat.
Relatively few startup companies are making alternative forms of protein, according to AgFunder, an online food and agriculture investment platform. During the first half of 2016, they raised just $88 million, it said in a study in August.
Large food and agriculture companies are increasingly using venture funds to invest in such startups, AgFunder CEO Rob Leclerc said.
"It's a bit of a hedge for them and gives the company an ability to get close to that culture that they lack," he said.
(Reporting by Tom Polansek; Editing by Matthew Lewis)