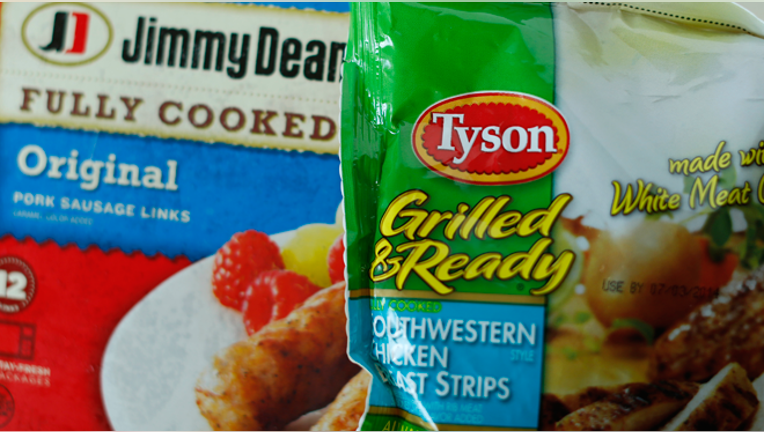 Tyson Foods Inc, the biggest U.S. meat processor, cut its profit forecast for the year ending September, citing export market disruptions in its beef business and high cattle costs.
Tyson's shares slumped 8 percent to $40.80 in premarket trading, after the company also reported lower-than-expected quarterly profit due to an operating loss in the beef business.
U.S. beef prices have been at record highs since last year as the cattle population fell to its lowest level in 63 years after several years of drought.
Sales of beef, the company's biggest business, fell 3.9 percent to $4.31 billion in the quarter ended June 27, with "export market disruptions" having an $84 million impact.
Tyson reported an operating loss of $7 million in the beef business.
The Springdale, Arkansas-based company said on Monday it now expects full-year adjusted earnings of $3.10-$3.20 per share, down from its previous forecast of $3.30-$3.40.
Net income attributable to the company rose to $343 million, or 83 cents per share in the third quarter, from $260 million, or 73 cents per share, a year earlier.
Excluding items, profit attributable to the company was 80 cents per share.
Sales rose 4 percent to $10.07 billion.
Analysts on average had expected earnings of 92 cents per share on revenue of $10.3 billion, according to Thomson Reuters I/B/E/S. (Reporting by Sruthi Ramakrishnan and Ramkumar Iyer in Bengaluru; Editing by Saumyadeb Chakrabarty)