Tyco to Sell South Korea Unit To Carlyle For $1.9B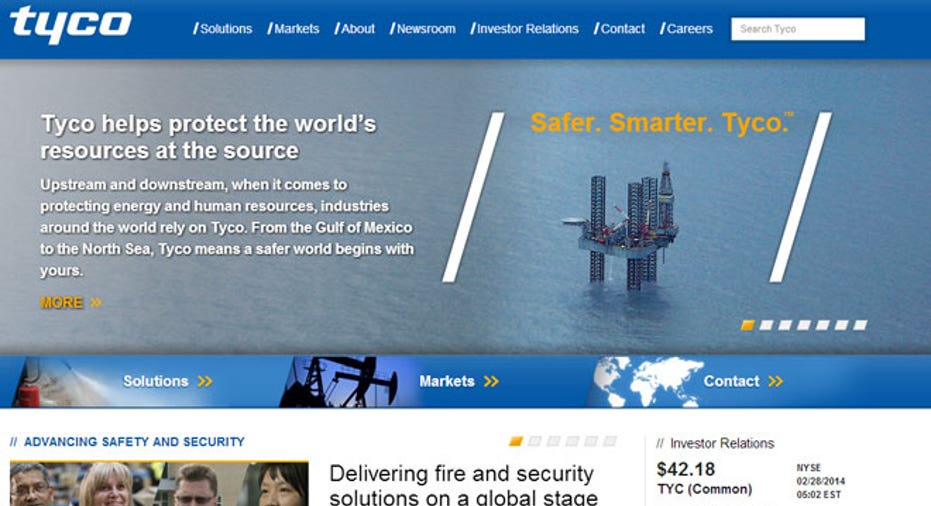 Tyco (NYSE:TYC) inked a deal to sell its South Korean fire and security business to private equity firm Carlyle Group (NASDAQ:CG) on Monday for $1.85 billion in cash.
It also pledged to use proceeds from the sale to increase cash to fund strategic acquisitions and share repurchases. On Monday, it authorized a new $2 billion stock buyback program.
"While ADT Korea is healthy and profitable, this transaction represented a unique opportunity to realize the value generated in the business over time and redeploy it to further enhance our portfolio and maximize shareholder value," Tyco CEO George Oliver said in a statement.
The deal is expected to close in Tyco's third quarter, subject to customary closing conditions and regulatory approvals.
The South Korean business serves roughly 475,000 small-and-medium-sized businesses, commercial and residential customers. Its portfolio includes central monitoring services, including video surveillance, access control and customized security solutions and guarding services.
The business is headquartered in Seoul, South Korea with about 7,500 employees and a nationwide network of 69 branches.
Shares of Tyco were up 1.5% to $42.80 in recent trade despite a 153-point selloff on the Dow Jones Industrial Average.