Two Greenhill Bankers Die in Fiery NJ Plane Crash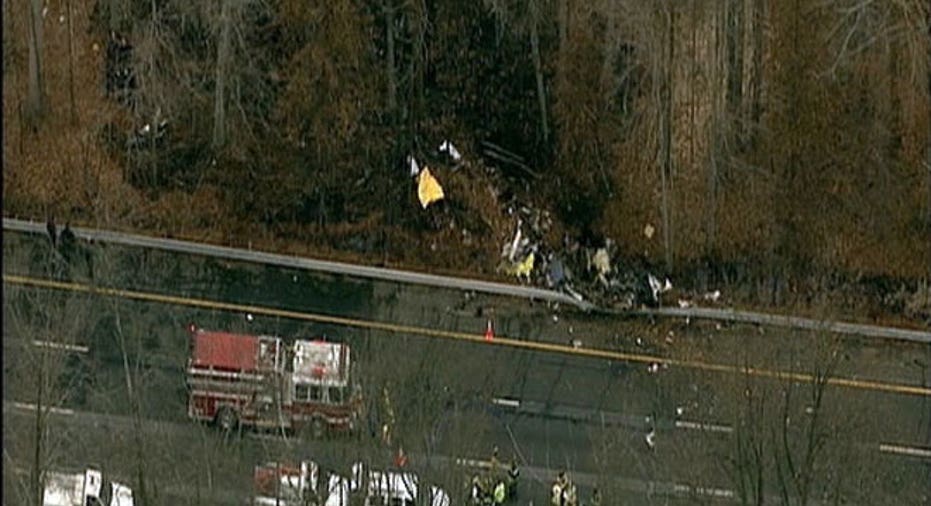 A pair of bankers from investment bank Greenhill & Co. (NYSE:GHL) are believed to be among the five people who died on Tuesday in a fiery plane crash on a major highway in New Jersey.
New York-based Greenhill said Jeffrey Buckalew, 45, and Rakesh Chawla, 36, are believed to have been aboard this private plane, which belonged to Buckalew and crashed at 10:04 a.m. on Interstate 287 in Morris County.
Greenhill said it believes that Buckalew's wife, Corinne, and their two children, Jackson and Meriwether, were on the plane. According to the Federal Aviation Administration, there were no survivors. The FAA said three adults, two children and a dog were killed in the crash.
"The firm is in deep mourning over the tragic and untimely death of two of its esteemed colleagues and members of Jeff's family," Greenhill Chairman Robert Greenhill and CEO Scott Bok said in a statement. "Jeff was one of the first employees of Greenhill. He and Rakesh were extraordinary professionals who were highly respected by colleagues and clients alike. They will be sorely missed and our sympathies go out to their families and friends."
It's not clear what brought down the plane, which the FAA said left from Teterboro Airport in Bergen County bound for DeKalb-Peachtree Airport in Atlanta. There was a garbled transmission before the plane disappeared from radar, according to the Associated Press.
Photos from the scene showed what appeared to be pieces of the plane, which witnesses said seemed to be in serious trouble before it hit the ground.
"There was a lot of fire and big black smoke," Shona Sternberg of Hillsborough, N.J. told The Star Ledger. "I could smell burning, burnt rubber. You see something happening, you know it's going to crash and you can't do anything."
Buckalew, who Greenhill described as "an experienced pilot whose passion was flying," was head of Greenhill's North American Advisory activities. Before joining Greenhill, he worked at Salomon Brothers and Chemical Bank.
According to a 2008 Wall Street Journal story about investment bankers, Buckalew had been a pilot for eight years and flies a Socata TBM-700, which is the plane that crashed.
After coming to Greenhill in 2003 from Blackstone (NYSE:BX), Chawla served as managing director, specializing in the financial sector.