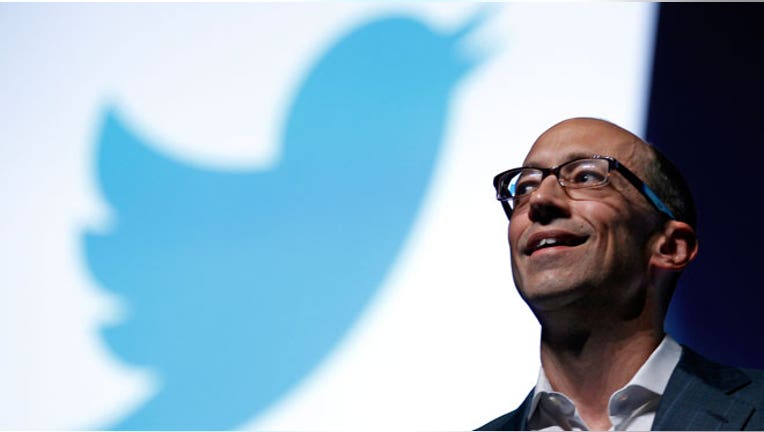 Twitter officials are expected to release corporate documents in the coming days that will provide further details of their upcoming initial public offering likely to be sold sometime in November, people close to the deal tell FOX Business Network.
On Sept. 12, Twitter announced with a tweet that it had confidentially filed for a U.S. IPO.  People with knowledge of the company's thinking say an S-1 document unveiling Twitter's financials and the size of the offering could be released as early as Thursday or Friday.
The document will provide the first public airing of Twitter's finances as well as the deal's size. In order to qualify for the confidential filing, its annual revenues must be less than a billion dollars. Unconfirmed reports suggest that Twitter's ad revenue is half that.
People with knowledge of the matter say the company will also likely announce its underwriting team and which stock exchange it will "list" its shares on. Sources say Goldman Sachs (NYSE:GS) will serve as lead underwriter, with JP Morgan (NYSE:JPM) and Morgan Stanley (NYSE:MS) sharing top underwriting positions.
With that, the Twitter underwriting team will be remarkably similar to the one that handled the IPO of rival social media company Facebook (NASDAQ:FB) in May 2012.
One key difference could be the exchange Twitter chooses to list its shares on -- the heavy betting on Wall Street is that the New York Stock Exchange will win the listing battle  following a series of technological glitches on the Nasdaq Stock Market, including during the Facebook offering.
Nasdaq has traditionally been the listing home of tech companies. Officials have been making what some say is a last ditch effort to convince Twitter to list on the exchange, by touting the performance of recent Nasdaq tech IPOs like FireEye and Rocket Fuel, which have seen their share prices go up 100% and 98%, respectively. A Nasdaq executive says that the success of recent offerings "certainly should help" with Nasdaq's Twitter pitch. Of the nine U.S. Internet IPOs this year, five listed on Nasdaq and four on NYSE.
Sam Hamadeh, CEO of Privco, a private capital research firm, tells FOX Business that releasing the S-1 before the weekend is a typical corporate strategy because it will allow Twitter "two to three days to publish their story without being nitpicked" by the media.
He says his sources inside Twitter are telling him that they're "99 percent" sure the listing will go to the NYSE; FOX Business has learned that the listing decision isn't complete, though Twitter is leaning toward selecting the NYSE.
Twitter is said to want a quiet IPO, hoping to undergo less scrutiny than Facebook did, though the recent success of Facebook shares has influenced Twitter's decision on timing.
Hamadeh said the company initially looked to come public in 2014, as reported by FOX Business. But with shares of Facebook surging in recent months, company executives looked to cash in on the investor interest in technology stocks, particularly those of social media companies.
Company officials also want to avoid selling shares during a broad market selloff that is expected when the U.S. Federal Reserve begins to "taper," or end its program of printing money through large-scale bond repurchases.
Hamadeh called Twitter's rush to complete the IPO in the coming weeks "breathtaking." He added, "This is a rushed job. There's no question about it. But if anyone can do it, Twitter can."
The next step for Twitter would be to unveil the schedule of its IPO "road show" or marketing campaign to entice investors to purchase shares. Road shows often begin on Mondays and can last ten days. Twitter and other companies using the confidential filing process are required to reveal their financial statements at least 21 days prior to the road show.
Twitter wasn't immediately available to comment.