Twitter and Fast Food: There's an App for That?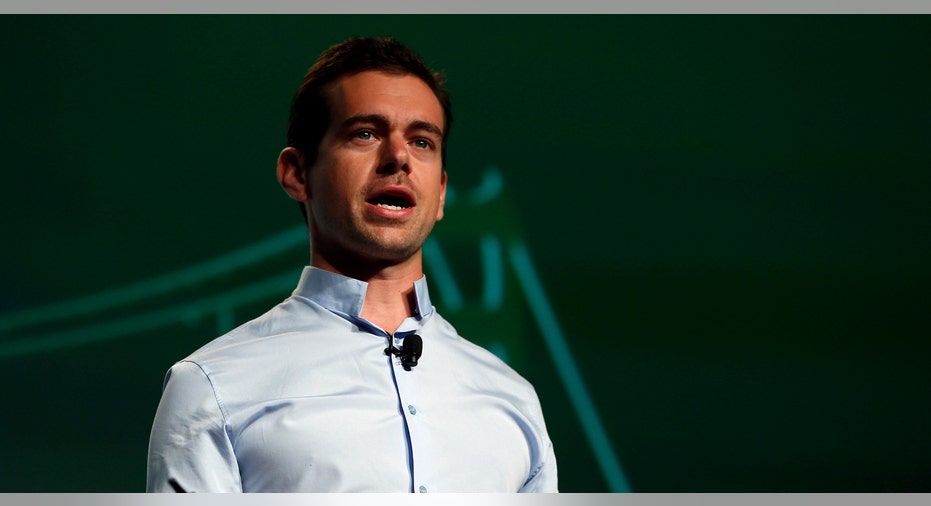 The tech brain behind Twitter also wants to speed up your fast-food purchase.
Square Register, the iPad point-of-sale app, announced new features Monday that it says will allow restaurants to more easily modify customer orders and kitchen tickets, making customers happy and keeping the line moving quickly.
"In an industry where speed, accuracy, and a great customer experience are essential to success, Square Register gives quick-serve restaurants tools that are powerful, intuitive and affordable," said Square co-founder and CEO Jack Dorsey, who founded the social media titan Twitter.
Square's card reader and software system are free to use; the company makes money by charging 2.75% per swipe for major credit cards.
Daniel Buraschi, the owner and general manager of Piada in New York City, has been using the new Square Register features for two weeks.
"It's more intuitive and quicker. If I put in a ticket and need to recall or modify it, it's much easier to do that. It's time-saving," says Buraschi.
Buraschi says he was attracted to Square one year ago due to the low transactional fees and upfront costs.
"In 2009, we bought touch-screen monitors, cash drawers, printers and software for two cashier stations. It cost $15,000. For Square, buying equipment for two stations, and with the free software, it cost less than $1,000," says Buraschi.
And at Porchetta in New York's East Village, co-owner Matt Lindemulder says the system has simplified communications between the kitchen and the front of the house. Porchetta switched over to Square two weeks ago from another point-of-sale system.
"Our fees were astounding – we'll be saving a lot of money with Square," says Lindemulder.
Cautious Interest
At b.good, a Boston-based chain of fast-casual burger restaurants, co-founder Jon Olinto says while he's been following Square closely, b.good has already built out a loyalty program on its current system.  Integrating that program would be a priority, he says, if  b.good were to consider switching over to Square.
Olinto has already incorporated the tablet into some of b.good's busiest locations, though, which is one of the reasons why he's interested in Square's technology.
"We give them a tablet, and they talk to people in line. In five years, I think we won't remember a time when you have to walk up to a register to order," Olinto says of the current POS system.
But when it comes to actually making the jump over to Square, Olinto says he's concerned about the time spent retraining employees, as well as the cost of iPads in all of its locations.
"We have 10 restaurants and we're opening a bunch more. The hardest thing is that we have hardware and trained staff using the same system, and for a company to change over – it's a huge undertaking," says Olinto. "The bigger the organization, the more it's going to be an obstacle."
Alexis Miesen, the co-owner of New York-based Blue Marble Ice Cream, says she wouldn't consider Square right now, because she's just transitioned her business from an older POS system to ShopKeep, which also enables sales on iPads.
"ShopKeep was [a] name that had been floating around in the industry for a while," says Miesen, and she's pleased with its features, including the ability to see sales in real time.
Blue Marble has 6 outdoor locations open in the summer season, which are cash-only operations. While Miesen says they may one day want to send out staff with a mobile payment system for credit cards, there's no hurry.
Industry Welcomes Shift Toward High-Tech At the National Restaurant Association, Director of Commerce and Entrepreneurship Liz Garner says they are "excited about mobile payments in general, which bring competition to the payments market and have potential benefits for customers."
Garner says for years, traditional rates and fees have been too high for small restaurant owners, and the lack of transparency has been frustrating.  Square has been welcomed because of its low fees and the competition it brings to the space, she says.
International Franchise Association spokesman Matt Haller agrees franchise restaurants are looking toward technology to solve problems.
"Our members are looking for tech solutions that take the costs out of business and improve engagement," says Haller. He points out that the IFA is having its first-ever tech-specific conference, which points to an increased interest in what technology could bring to the franchise industry.
Haller says, however, franchise owners are grappling with the question of which tech developments are worth the cost – and which are more likely to be just a flash in the pan.
"Is this something that will be adopted widely? Do they need to be an early adopter? Will this help them as a brand?" asks Haller, ticking off the questions he hears from members.
As more mobile payments competitors enter the space, some industry insiders say it's likely restaurants will adopt the service that best integrates with the programs already in use.
Gene Marks, president of the Marks Group, a technology consulting firm, says when it comes to mobile payments, he recommends the product that integrates with the company's accounting tool. "Go Payment is made by the maker of QuickBooks, and Sage Payment Solutions is made by the same company that does Peachtree," says Marks. He says both services work just as well as Square, and have more seamless integration to the family-tree accounting software.
"When it comes to support, it makes the most sense to have it all under one umbrella," says Marks.
Staying Ahead of the Technology Curve
Despite hurdles, some in the restaurant industry say it's important to be at the forefront when it comes to technology – which may mean Square.
Austin-based Mama Fu's prides itself on anticipating tech trends and staying ahead of the curve. Marketing manager Albert Im says the company was an early adopter when it came to Foursquare, and has digital hanging menus and digital countertops in its locations.
So while he's "pretty happy" with their current system, which enables them to have a loyalty program and fill orders from online sales, he says the current focus on SoLoMo – or social, local and mobile – has led to a "very high interest in Square."
"I think it's very important to adopt technology. It's not ever too late to jump onto platforms, but it helps to jump on as early as possible," says Im.