Twelve Tips to Manage Credit Card Debt in 2012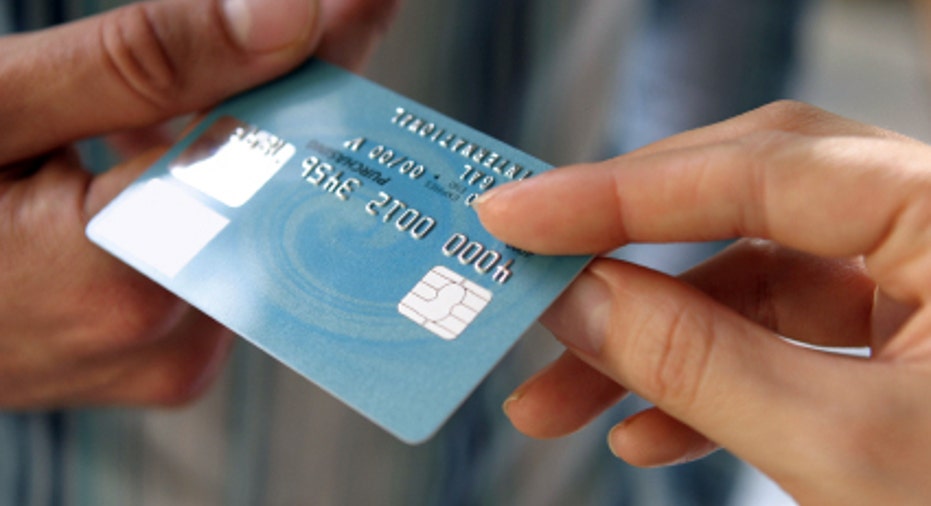 It's the new year, and what better way to ring it in than to add a shiny new credit card to your wallet? Here are 12 tips for obtaining a credit card and not misusing it.
What credit card interest rate and credit limit you qualify for depends on your credit history. But many people have no idea how good or bad their credit is. To keep the surprises to a minimum, pull your credit report from the three credit reporting agencies. You can pull a free credit report from each agency every 12 months at AnnualCreditReport.com.
The report will show your account history, including factors that can hurt your credit such as habitually late payments, short credit history or high utilization, when you've used a large amount of your available credit. The more negatives you have, the more likely you won't get the best interest rate.
If you can wait to apply for a new credit card, spend at least six months getting your credit affairs in order. Use your credit report as a guide.
First, make sure there is no inaccurate information on your credit report. If there is, you will need to contact the credit reporting agency and the company that maintains the account to get the record straight.
Next, look at the key factors hurting your credit. If late payments are a problem, then commit to staying current on all bills. If your utilization rate is too high, commit money from your monthly budget to reduce outstanding debt as much as possible.
Your credit is in order, and you want a credit card. Now what? Figure out what type of benefits you want.
If you are a frequent traveler, consider cards that are cobranded with hotels or airlines and allow you to rack up rewards points that can be used to buy flights or hotel stays. For road warriors, there are several different gas rewards cards available. And for those interested in earning cash from their purchases, issuers have unleashed several types of cash-back rewards cards.
Other perks to consider: cards with low or no balance transfer fees, cards with low penalty or late fees and specialty cards such as secured, retail or prepaid cards.
Consider which credit cards charge an annual fee. Will a card's rewards cover its annual fee? Would fewer perks be acceptable if the card has no fee?
Also look at the annual percentage rate, or APR. Is there a special low introductory rate that shoots up after six months? Is the rate variable or fixed?
The card with the lowest APR is not necessarily the best for you. Take into account penalty and late fees, especially if you've been known to miss payments. And look at other fees, such as balance transfer fees or foreign transaction fees, which could make the card less appealing.
Also, read the restrictions on rewards programs. For frequent-flier cards, there may be blackout dates. Cash-back cards may have a limit on how much you can earn each month.
Credit cards come with benefits other than their rewards programs, so it pays to read the fine print. Here are a few benefits you should consider:
Roadside assistance: Some cards will come to your rescue if you're stranded on a snowy highway with a flat tire. But there may be geographical limitations or time-of-day limits.
Purchase protection: Some cards come with return protection in case a retailer won't take back a recent purchase. Others offer extended warranties on top of a manufacturer's warranty or protection against theft or accidental damage.
Travel assistance: Some credit cards will coordinate medical care or legal aid if you are traveling abroad. Others will cover airline fees, such as checked-bag fees, or offer access to airport lounges. Car rental, travel accident and trip-cancellation insurance are other popular perks
New federal rules that went into effect in July last year require creditors to disclose the credit score used to make a lending decision, along with information related to the score if a consumer is denied or given unfavorable terms.
The notice will provide the credit score, the range of possible credit scores under the model, up to five key factors that hurt your score, the date the credit score was created and the credit reporting agency that provided it.
Armed with that information, consumers can figure out how best to raise their credit score by tackling the key reasons the score was lower. Then, try applying again in six months.
If your credit is blemished but you need a credit card now, you have two choices. Apply for a secured credit card, or become an authorized user on someone else's card.
A secured credit card requires a deposit, usually from $300 to $500, as collateral to activate it. The deposit is put into a savings account, certificate of deposit or a money market account. Sometimes, after a year of good payment history, the issuer may turn the secured card into a regular credit card.
Another option is to piggyback on someone else's credit card such as a parent or spouse. They add you as an authorized user without the need to qualify you first. The bonus: Most credit bureaus will include only good payment history on an authorized user's report, which will help lift his credit score.
It may be appealing to just pay the minimum every month because it's less money out of your pocket. But with interest rates between 13% and 15%, a minimum payment will only balloon what you owe. So the rule of thumb is to charge only what you can comfortably pay off each month.
Second point: Always pay on time. Set up automatic payments if you're a forgetful person. Consistently paying on time is one of the best ways to boost your credit score, which can translate into lower interest rates.
And third: mind your credit limit. One of the factors used to calculate a credit score is how much credit is used versus how much is available to you. It's called the utilization rate. The lower the rate, the better your score.
There are two big acts that cover credit card practices and billing: the Credit Accountability, Responsibility and Disclosure Act, or CARD Act, and the Fair Credit Billing Act.
The CARD Act eliminated many common, yet questionable, credit card practices such as retroactive rate increases, double-cycle billing and applying payment to lower-rate balances first. It also required more advance notice for rate hikes and placed caps on fees that issuers can charge.
The Fair Credit Billing Act outlines your rights as a cardholder when you have a billing dispute with your creditor. For example, it limits a cardholder's liability for unauthorized charges to $50.
Many credit card issuers are offering special promotions on Facebook, Twitter, Foursquare and other social media sites to increase cardholder loyalty. Other issuers are using these forums to address customer service complaints or determine charitable giving.
So if you haven't already, friend or fan your credit card issuer on Facebook, and follow your card on Twitter.
A credit card can become a threat to your financial security if it lands in the wrong hands. Here are some tips to help keep your credit card safe.
Monitor your credit card accounts regularly online, so you can spot unusual transactions. Set up mobile alerts if your bank offers them.
Don't use public computers to make credit card purchases, access your financial accounts or check the email account where the bank sends information. Public computers are vulnerable to hackers.
Avoid unfamiliar online vendors. Stick with established ones.
Don't give your credit card information to an unsolicited phone caller or emailer. Always contact your bank using the customer service number on the back of your card.
If you notice suspicious transactions, call the local police and your bank. Also, alert the three credit reporting agencies about possible fraud on your account.
Sometimes, you may have difficulty paying your credit card bill. If you foresee your financial situation slipping, here are a few ways to make good on your credit card.
First, contact your creditor and explain your financial situation. In many cases, the creditor will set up a temporary hardship payment plan until you get back on your feet. Never stop paying and never avoid collection calls. Your debt can follow you all the way to court.
Also, consider seeking help from a reputable nonprofit counseling service. You can locate one through the National Foundation for Credit Counseling. A counselor can help you rejigger your household budget and set up payment plans with creditors.