Tweet Small Business of the Day: Scotty's Brewhouse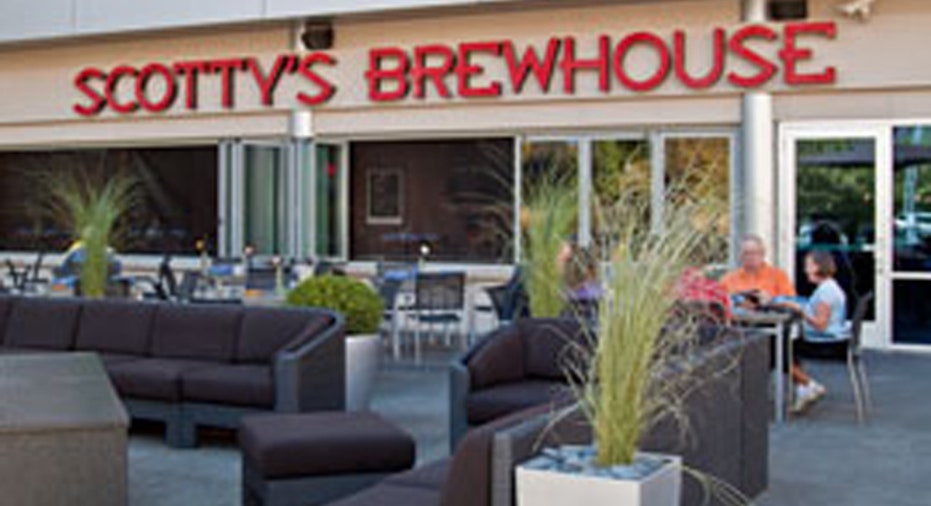 We're highlighting "tweet" small businesses from around the country as nominated by you, our readers. If your favorite small business is using Twitter to communicate with customers, let us know about it @fbsmallbiz with the hashtag #mysbc, and it may be featured as an upcoming Small Business of the Day.
Who: Scott Wise, 37, @BrewHouse
What: Scotty's Brew House
When: At age 22, Wise opened his first bar and restaurant in his hometown in 1996.
Why: Wise describes his path to becoming a restaurant owner as "typical," after working his way up from a dishwasher to server in college.
"There was a bar for sale in my hometown in a good location, and I just thought it would be cool to own my own bar," he said. From there, the business grew and 15 years later has eight locations across Indiana.
Where: Scotty's is headquartered in Indianapolis, Ind.
In his own words: "I don't like to say it was all luck, I think you create your own luck. I had a lot of great people around me," Wise said. "We are up to 1,000 employees and are continuing to grow in a time when the world is upside down."