Tweet Business of the Day: 13 Black Cats Designs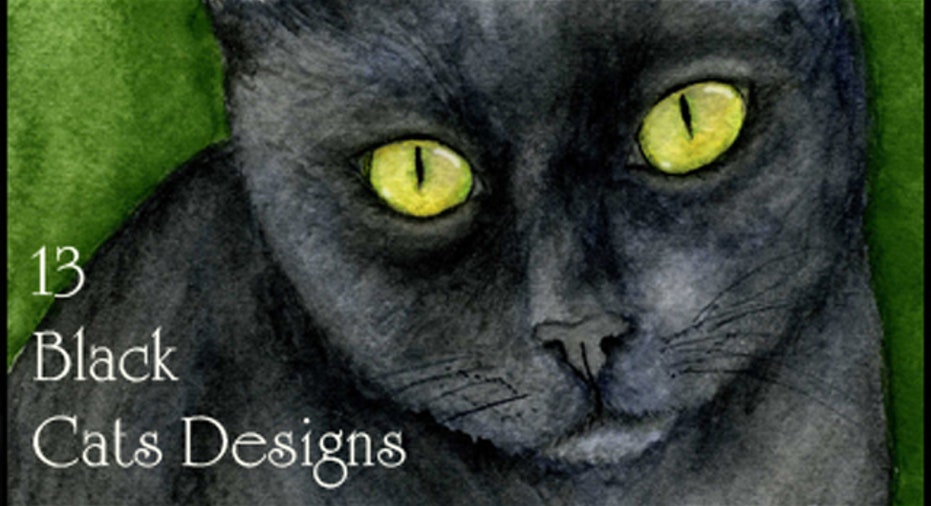 We're highlighting "tweet" small businesses from around the country as nominated by you, our readers. If your favorite small business is using Twitter to communicate with customers, let us know about it @fbsmallbiz with the hashtag #mysbc, and it may be featured as an upcoming Small Business of the Day.
Tweet Business of the Day: 13 Black Cats Designs
Who: Nikki Cutro, 42, @blackcatdesign
What: Original artwork, photography and illustrations
When: 2007
How: Cutro was working as a freelance illustrator and fine artist when she came across Zazzle.com and decided to put some of her work up for sale in one of the site's "stores."
"I didn't expect much, but it started to sell quite well."
Today she sells invitations, greeting cards, mugs and more that are emblazoned with her work and can be personalized on the site.
Where: Union, N.J.
In her own words: "I hand paint and draw a good majority of my designs. A lot of fine artists on Zazzle have a unique look to their stuff, but I try to mix it up a bit and do different techniques and subjects."