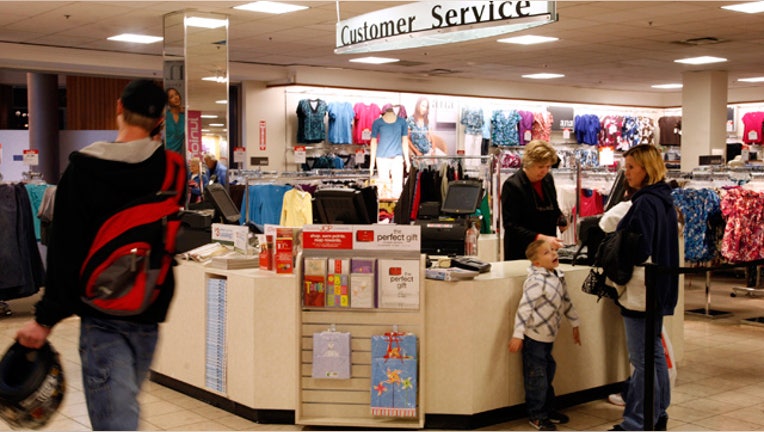 Welcome to OnSale at FOXBusiness, where we look at cool deals and insane bargains.
TV watchers can keep their favorite programs in the cloud with this device. Get all your streaming videos from various sources in one place. And sell gently used items for cash via this online consignment shop.
Boxee Redo
The folks at Boxee TV just went through an extreme makeover and has a new name: Boxee Cloud, and allows you access to unlimited recording space in the cloud. Record all of your favorite shows via HD and the Internet, and access them at any time, anywhere. You can even access your favorite streaming apps, from Netflix (NASDAQ:NFLX) to Pandora. The best part? No pesky monthly plan or contract required. Get basic access with the Boxee device, which includes 90 days per recording and five hours of DVR playback on your television.
"All Access" service, available in beta, is just $9.95 per month, with no expiration on recordings, unlimited DVR playback, and the ability to watch your favorite shows on any device. The Boxee box, also known as the "world's first cloud DVR", is available for just $99 in major cities like New York, Los Angeles, Chicago, Dallas, Atlanta, Washington D.C., Houston and Philadelphia.  Order yours here.
Here for Your Entertainment
Speaking of television and having access to your favorite programs, a new site called Moreflicks takes the various streaming video resources available online today and makes them easily accessible in one place. You can search for movies among the collections offered via Netflix, Hulu, Crackle, FOX, Vudu and BBC iPlayer.
You'll also find popular TV shows as well, searchable by genre, season, most popular and limited offers.
Click your video of choice and then select which service you would like to use to watch it. It's free to search and is currently available in beta. Start browsing your favorites at Moreflicks.com.
Consignment for Cash
Looking for a little extra cash and have a gently-used luxury good you're willing to part with? Check out Tradesy. The site lets you list items for free, whether it's a high-end item or something you picked up on clearance at your favorite discount retailer.
From maternity wear to intimates to bridal, you can sell your items (and get a great deal if you're in the mood to shop!) Find a buyer? Tradesy  takes 9% of the sale, which is less than most consignment shops. The site uses PayPal to help streamline transactions and will  send you a shipping kit to make it easy to send your goods to the buyer. If the buyer isn't satisfied, Tradesy will handle all returns.
Sign up and start selling at Tradesy.com.