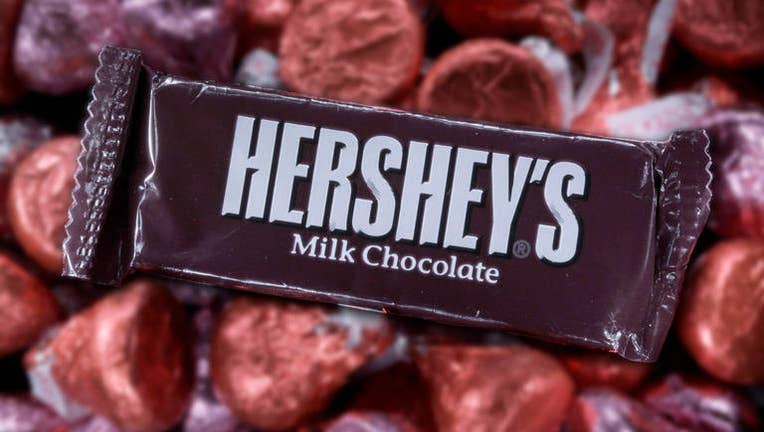 Proof that money can be made from selling chocolates came early for Jerry Swain.
As a youngster in grade school back in Bucks County, Pennsylvania, Swain and his classmates were asked to raise funds by selling boxes of 25 chocolate bars for a buck per bar. "I instantly got excited about selling them," remembers Swain, now in his mid-40s. "And since my grandpa was my idol, I went to him first."
How many did Swain need to sell, his grandfather wanted to know. After hearing the answer, the older man handed over $25, took one bar, and told his grandson to keep the rest to sell. "It was like a trigger in my head that went off," says Swain. "I could sell the bars and make money."
Today, Jer's Handmade Chocolates, the San Diego-based premium peanut butter and chocolate confectioner that Swain launched in 2001, reels in up to $10 million a year.
Birth of a salesman
When the family moved to California, the excitement of selling stayed with Swain. He worked a newspaper delivery route and, foreshadowing the future, developed a lucrative side business out of his passion for buying and selling collectible baseball cards. "My parents kept wondering about these 35-year-old adults who'd show up at the kitchen table to make a deal with a kid," says Swain.
It wasn't until 1986, while on Thanksgiving break from the University of California, Riverside, that chocolates resurfaced. "I was at my parents' house in Indio, California, and knowing I had a potluck event back at college, I took a break from studying by modifying a peanut butter ball recipe I found in a cookbook."
The treats proved an instant hit. "Heck," says Swain, "chocolate during finals time — why wouldn't they be?"
"Jer's Balls," as they were dubbed ("much to my chagrin," says Swain), became a tradition. He kept making the special candy for an annual holiday event he hosted, known as "Jer's Ball," and over the next several years, hundreds of people began showing up. "I found opportunities to make the parties and chocolate balls a fundraiser for local food banks," says Swain.
Careers aren't like a box of chocolates
Swell, but work and play are two different things, right?
After graduation, Swain became a sales manager at IBM and quickly won promotions and recognition, including being named "Rookie of the Year" for turning a profit in a territory the company had all but written off. "It's because I went in ignorant," says Swain, explaining that instead of looking for big corporate sales, he leveraged small-business solutions and relationships.
By 1995, Swain had joined an architectural engineering firm as vice president, moving to San Diego and steering the company to quadruple its size. There were a few more jumps among small telecom firms until, says Swain, the "entrepreneurial bug got the best of me." He launched a sales training and consulting firm and began speaking across the country.
The myth of the million-dollar idea
Everyone always thinks entrepreneurs start with a big wonderful idea, says Swain. "But I'm not that person."
In fact, he says, Jer's Handmade Chocolates began as a hobby and slowly became a project. "I equated it with making people happy," he says. But while pursuing his consultancy business, the candy venture began taking over. "It became obvious that I was on to something, and I wanted to follow a dream and build something from concept to fruition."
The rest, of course, remains hard-won history. Jer's Handmade Chocolates today produces 11 varieties of its handmade chocolate and peanut butter confections, with a half-dozen full-time employees and from seven to 30 outsourced staff, depending on the need. Swain's high-end treats have won six confection industry taste awards and are sold online and in nationwide gourmet outlets like Whole Foods and Earth Fare.
The next steps are all about expansion and increasing market share. To that end, Swain has brought on a strategic partner to add expertise and resources — albeit carefully.
"We're an artisan play in a mass-market industry," says Swain. "The challenges now are how to manage growth correctly — for instance, with our new bar line — without losing momentum or quality."
Entrepreneur's Voice of Experience
Best advice: "When deciding whether to give up my successful career, my dad suggested I imagine the worst thing that could happen. I thought the worst would be losing all my hard-earned money. So I needed to be willing to go back and start again. Of course, like all entrepreneurs, I didn't know all the things I didn't know."
Worst advice: "People always say that owning your own business is easy because you get to be your own boss, pay yourself what you want, and work the hours you want. Yeah, sure."
Worst mistake: "Starting up, you have a sense of urgency to get things done. You don't step back to do the research. I launched just before the holiday season, which is the biggest time for premium chocolates. So I rushed the packaging design and branding. A Nordstrom buyer told me she loved the chocolates but nearly didn't buy the product because of its poor packaging. I was left with dozens of boxes I couldn't sell. In hindsight, I should have waited to get it right."
Joanna L. Krotz writes about small-business marketing and management issues. She is the co-author of "Microsoft Small Business Kit" and runs Muse2Muse Productions, a New York City-based custom content provider.