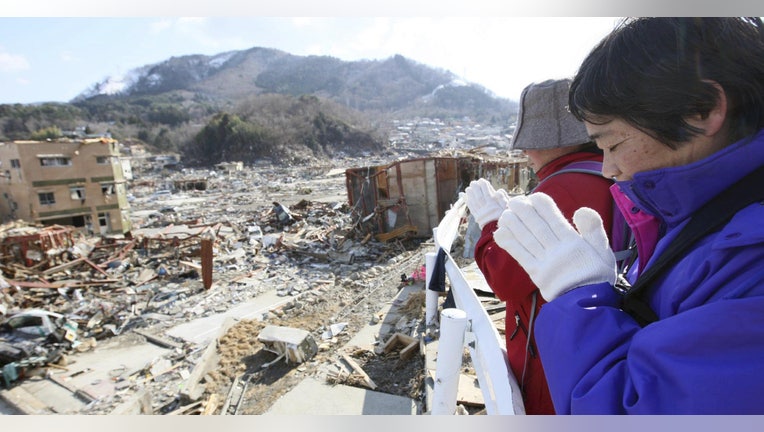 To grow his sake import business, Henry Sidel manages mistrustful microbrewers, costly supply chains, the sliding dollar, and now, the effects of the Japanese disaster.
On March 11, 2011, when the earthquake erupted that caused the horrific tsunami in Japan, Henry Sidel woke up in a Chicago hotel room, ready for business as usual.
He was in town to promote his New York City-based firm Joto Saké, which imports "jizake," or boutique Japanese sakes, produced in small batches using locally grown rice.
Sidel recalls that morning vividly. "As always, I turned on my computer and opened Outlook," he says. "Then I checked the Web, and there it was: 'Earthquake Hits Japan.'"
"How much has transpired since [then]," says Sidel. "How much Japan has changed and will change." But Sidel's passion for Japan and the sake business, which dates to the 1980s, remains resolute in the face of the national disaster.Turning a passion into a high-end business An executive in the premium food and beverage industry, Sidel first worked at ice cream maker Ciao Bella Gelato in 1993 and then jumped to the award-winning Brooklyn Brewery. In 2002, he became marketing director of a vodka importer that was soon acquired by luxury brand Moët Hennessy Louis Vuitton (LVMH). There, Sidel built a global sales network for Belvedere and Chopin vodkas.
"I never thought I'd start a business," says Sidel, now 43. It wasn't entrepreneurship that excited him — it was his passion for all things Japanese.
Sidel first visited the country as a homestay college student in 1987, later returning after graduation to live there for a time and learn the language. Over the years, he made several more trips, but his interests didn't converge until a 2001 sake tasting at a New York restaurant. The spirits, shall we say, moved him.
"I'd been to a couple of events and tastings that promoted sake as a new thing," he says. "There were a few articles in magazines like Food & Wine with headlines like, 'Sake Is Here!' They weren't very sophisticated." But Sidel saw a market. "The category kept growing and I felt like I had to do this," he says. "I was the right person at the right time."
Building a brand with a rich backstory Sidel began honing a business plan in 2002 and launched in 2005, funded by money he got from the LVMH buyout, as well as friends and family. All the while, he was researching the industry and traveling in Japan to taste, network and forge relationships with microbrewers. It took more time and money than he expected to secure, in perpetuity, the exclusive import rights that he wanted for his high-end sakes.
"It's difficult to negotiate with Japanese businesses, especially the ones we import from, which are family-owned and smaller," says Sidel. "The Japanese have an insular island culture. They feel like they don't have to make an effort or work to be international."
Joto Saké now employs five people, with Sidel owning 70 percent of the company, and distributes its wares in 30 states. "All in all, we've raised about $600,000 over six years," Sidel says. The biggest stumbling block has been the devalued dollar. "So much of my efforts relate to logistics, warehousing and shipment," he says. "I literally suck every cost I can out of the system because the exchange rate is so bad."
By design, the Joto portfolio showcases only eight or so artisanal sakes, each from a different regional producer and each with a distinctive flavor and style. When a brand is added, an older one is dropped. "Most importers offer 30 sakes," says Sidel. "We're more selective." Staff members travel widely, holding tastings to educate their wholesale and restaurateur customers. Joto's artisanal sakes retail in the U.S. for $19 to $250 per bottle.
To boost Joto's profile, Sidel selects family breweries with time-honored tales and ritual brewing methods. Joto's oldest producer was founded in the 1540s and boasts 16 generations of hands-on family management. Sidel sees a growing U.S. market for top-tier "brands with authenticity, tradition, craftsmanship — products that are well made and excellent." After all, "joto" translates as "highest level."
A booming industry for sake imports U.S. sales of sake have been climbing. Imports of sake from Japan jumped 15 percent in 2010, to nearly 3,500 kiloliters, up 19 percent in dollar value to roughly $34 million, according to the Department of Agriculture. Joto sales increased a whopping 30 percent in 2009 and yet another 30 percent in 2010. Before the earthquake, says Sidel, "we were on track to gross $2.5 million in 2011."
Now? It could get tricky.
Among the multiple challenges, beyond the awful exchange rate, are power cuts and gas shortages in Japan that are limiting distribution and sales. Sidel got lucky. With business growing, he'd placed his largest-ever order, and a container shipped just before the disaster. "There were slight delays on this side because of aggressive radiation checks in the warehouse from U.S. customs," he says. Customs soon released the shipment, so Joto has ample inventory for a while.
Steering a course amid disaster Most of Sidel's producers are located on the western side of Japan, away from the devastation and radioactivity. Plus, the water and rice used to ferment and produce microbrewed sake are stored underground, safe from contaminated air.
Still, consumers worldwide continue to fear products from Japan. To allay worries, Sidel posted an interactive graphic on Joto's site detailing protective measures and air radiation levels at his sake microbreweries. But as the drumbeat of news out of Japan continues to be grim, he may see challenges.
In addition, as Sidel explains, "It's much harder to sell a bottle of sake than a bottle of wine." As a result, and partly to remedy being so tied to Japan, he's planning to diversify into high-end, authentic spirits from other countries. Current options include Brazilian cachaça, made from fermented sugarcane; mezcal — traditional tequila made from 100 percent agave; and some pioneering gins and rums.
Given his successes, Sidel looks to be a good bet. "We have a collection of assets, a lot of capabilities and a finely tuned business," he sums up. The next stop for Sidel? Looks like Rio.