Turning Minor League Baseball Teams Into Major Success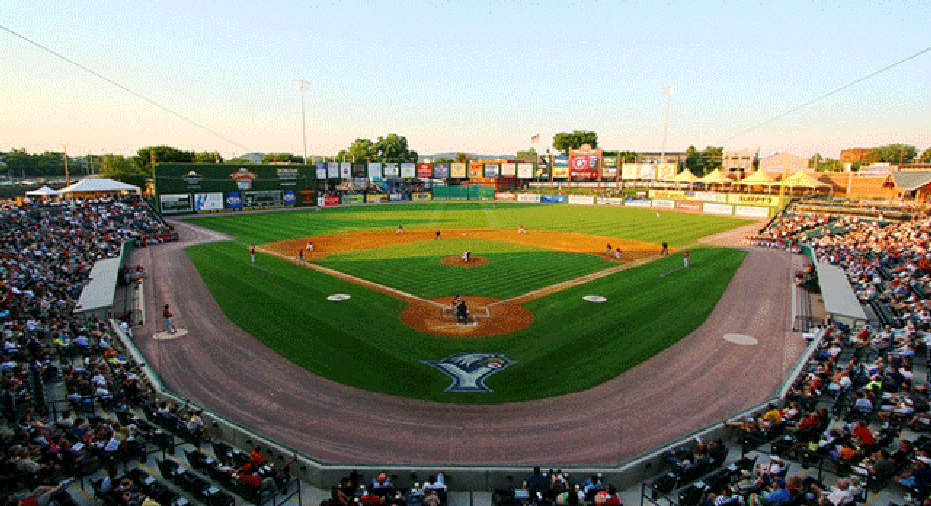 Peter Kirk has turned his love of minor league baseball into a major success.
Kirk, the chairman of Opening Day Partners, which owns four teams — the Southern Maryland Blue Crabs, the York (Pa.) Revolution,  the Lancaster (Pa.) Barnstormers and the Sugar Land Skeeters, Houston — in the independent Atlantic League of Professional Baseball, has done this by blending the tried-and-true business idea of putting the customer first with the simple pleasures of baseball.
Kirk and his partners, who include Hall of Famer Brooks Robinson, can credit their success to a two-fold strategy that puts a premium on customer service and making a connection with the local community.
"Minor league teams used to be all about the baseball experience," Kirk said. "The teams operated for the baseball fans who knew the team and followed the players and were willing to overlook the fact that the ballparks were charming, which is a synonym for crummy."
Kirk changed that model by instead focusing on making the minor league experience  appeal to more than just traditional fans.
"We tried to make it that people are there because it is a great, inexpensive, fun, social atmosphere," Kirk said. "That is the difference between 1,000 people a night, which is a nice night in the old days, and 5,000 to 7,000 people a night today."
Those old days referred to Kirk's first stint as an owner of a minor league team in Maryland. That experience proved to be a useful one for Kirk.
"Over the first few years of being involved in minor league baseball, I fell in love with it," Kirk said. "I realized, along with others, that there was an opportunity to bring some marketing and business techniques to minor league baseball and perhaps make more of a business of it."
[Yogi Berra on Baseball and Business]
Kirk went all in on his passion for minor league baseball, selling off his other business interests that included a commercial real estate development company.
"I decided this was something I wanted to make a career of, and from the mid-1980s onward minor league baseball has been my career," Kirk said.
Kirk's pivot to minor league baseball was greatly aided by his time spent in his previous careers, most notably, real estate.
"In real estate, there was a growing awareness of other amenities in buildings that helped to enhance them," Kirk said. "That is why office buildings started having very attractive atrium lobbies and shopping centers had play areas for kids. It was that sort of thinking that was on our minds when we started getting into baseball."
Kirk applied a similar thought process to his baseball stadiums. Opening Day Partners did this in a number of ways in their ballparks.
"In our stadiums you park your car and walk right in, there isn't a ramp for the fans," Kirk said. "The concessions are on the concourse overlooking the field so you can still see the game while you're on line. There is also no place for the kids to not be in full sight, so parents are comfortable letting them run around."
Additionally, Opening Day Partners has improved the minor league experience by putting in attractions such as full-scale playgrounds, 20-horse carousels and bumper boats at stadiums. The moves appear to have worked, as last year the Southern Maryland Blue Crabs, the York Revolution and Lancaster Barnstormers attracted just fewer than 1 million visitors. This year, with the addition of their fourth team from Houston, Kirk expects to see 1.4 million visitors in the parks.
Attracting those visitors, though, is not only about adding amenities to their ballparks. Rather, Kirk knows that success is dependent upon a deeper relationship than is created with simple ballpark attractions.
"It's all about making that strong connection with the community where the team is," Kirk said. "They say all politics is local, but all minor league baseball is ultimately local, too. When we form the partnership it involves the community and we allow them to pick the name of the team."
Those principles do not simply apply to minor league baseball, however. According to Kirk, making a connection with the local community is the first step in the long life of any business since it sets a strong foundation for the future.
"It is all about attention to detail and paying attention to your customer, whether that customer is the fan coming in the gate or the major league farm director," Kirk said. "It really helps to know a great deal about your customers since that will make a bigger connection. It all starts there and it continues throughout the long life of the team or business."
Follow David Mielach on Twitter @D_M89 or BusinessNewsDaily @bndarticles. We're also on Facebook & Google+. 
Copyright 2012 BusinessNewsDaily, a TechMediaNetwork company. All rights reserved. This material may not be published, broadcast, rewritten or redistributed.