Turn Your Home Into a TV Star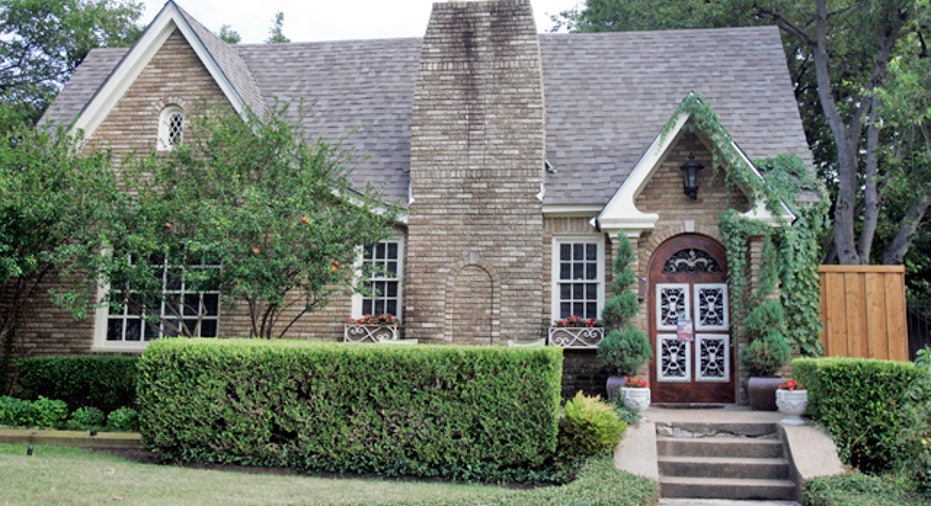 Jane Angelich knew just how to describe her back yard when writing a letter to try to convince the producers of HGTV's "Color Splash" to give her yard a free makeover.
Angelich's idea to convert her "concrete landing pad" of a pool and patio into a mini version of the pool at the Bellagio Hotel in Las Vegas caught the attention of HGTV executives, who were looking for home makeover candidates on Craigslist. After a successful audition in her Novato, Calif., home, Jane and her husband, Mark, had their back yard made over by "Color Splash" host David Bromstad. Angelich estimates the makeover would have cost her $50,000. But the Angelichs didn't have to take out a home equity loan to pay for it -- HGTV did it for free.
Angelich says potential candidates can increase their chances of being on the show as long as they follow a few simple rules: make sure you follow the show, write a great pitch letter with a story to tell, and when it comes time for your interview, be talkative, energetic and don't be afraid of the camera.
Read: 3 reasons you shouldn't hire friends or family
Along with contact information, applicants are often asked to email photos of their home, a detailed description of why the room needs a makeover, the square footage of the room, and a photo of the homeowner(s) in front of the area to be improved.
Personality
Angelich, CEO of Bright IP Concepts, says she is used to pitching her own ideas and wasn't camera shy when producers did a mock interview with a video camera.
"You have to almost be over the top so you don't freeze up", she says."If you're camera shy, this isn't the way to do it. You'll never get through the audition."
For anyone who doesn't think they have the looks to be on TV, Angelich says that isn't an issue. "It's not about what you look like," she says. "It's about being in the program and participating in it." In other words, she says, keep talking.
A good story to tell
Having an outgoing personality is certainly a plus, but having an interesting story to tell, such as being a struggling single mom, for example, can be just as engaging, says Erica Lugbill, a Chicago interior designer who worked as a "ghost designer" on HGTV's "Great Rooms."
Read: Go green when renovating: Choose deconstruction over demolition
Lugbill says she remembers one homeowner who really stood out because she was very outspoken and had a good story to tell as a single mom. "She was just really outgoing and she was a lot of fun."
Not always free, not always cheap
HGTV and the DIY Network have lots of home improvement shows, so they're always looking for properties to improve. Each show has its own casting requirements, and many are searching for people in specific areas of the country.
While most shows offer free help, some such as DIY's "Sweat Equity," require the homeowner to put in at least $5,000 and do some of the work themselves. Jessica Hall and her husband, Brad, say they've spent $10,000 from the time they were on the show last year until now to redo their back yard in Eagan, Minn. Hall responded to a Craigslist ad with a video showing their barren yard, which eventually was remodeled by about 10 workers in three days.
The only costs for the Angelichs was renting a Dumpster and staying in a hotel for one night. They weren't paid for being on the show, and the value of the improvements -- which she didn't want to reveal -- is treated as a taxable gift by the IRS.
Accepting the final project
Being a fan of the show you want to be on is also a good idea. "We watch the program ["Color Splash"]," says Angelich. "That's the beginning of the whole thing. If you pitch an idea to a show and you don't watch it, then shame on you if you don't like what you get."
Results can be dramatic and homeowners must be willing to accept them. "You have to be willing to accept what shows up in your home," Angelich says, adding that yard makeovers might be easier for homeowners to accept as opposed to indoor renovations.
But many homeowners, like Hall, love their home's transformation. "We have a back yard that's good for entertaining versus just open space," says Hall, who says she doesn't know how much DIY spent on her makeover.
If you're not chosen
While getting your home remodeled for free would be a dream come true for many, the reality is that the majority of homeowners will have to finance their home repairs themselves. Since lending restrictions remain tough and home equity is at a minimum for many, your best bet may be to pay for the repairs with cash. If you don't have the savings, you still have options. A home equity loan or line, an FHA-insured Title I loan or 203(k) loan, and an energy-efficient mortgage (EEM) are just a few of your many financing options.
The original article can be found at HSH.com:Turn your home into a TV star