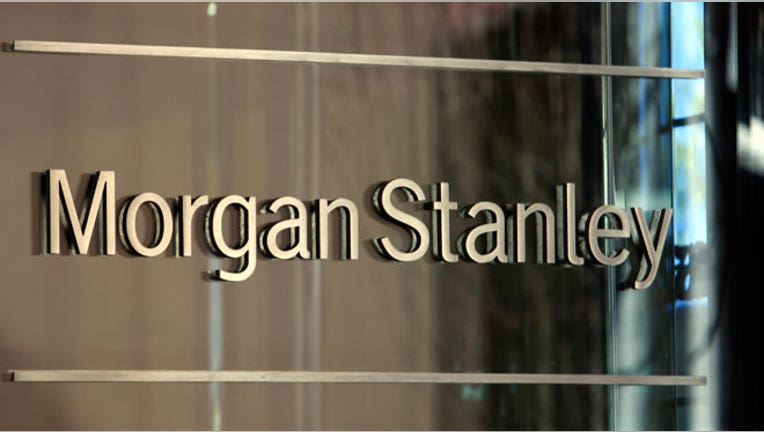 Morgan Stanley (NYSE:MS) suffered a deeper-than-expected 50% dive in second-quarter profits as the investment bank was struck by slumping investment banking and trading revenue.
Shares of the smallest of the big six U.S. banks retreated about 4% ahead of the opening bell in the aftermath of the disappointing report.
The New York-based bank earned $591 million last quarter, down sharply from $1.19 billion a year earlier. On a per-share basis, it logged earnings of 29 cents a share, reversing a year-earlier loss of 38 cents a share that was caused by a preferred stock conversion.
Excluding one-time items like debt-valuation fluctuations, it earned 16 cents a share. Wall Street had been looking for EPS of 43 cents.
Revenue slumped 24% to $6.95 billion, and 26% on an adjusted basis to $6.6 billion. Analysts had been calling for much more robust revenue of $7.7 billion.
"Although global economic uncertainty remains a headwind, we are proactively positioning the Firm for success," CEO James Gorman said in a statement. "Our businesses showed resilience in key areas during the quarter, and we made progress against strategic goals."
Morgan Stanley was hit by tumbling profits in its institutional-securities division, which saw income shrink to $508 million from $1.5 billion a year earlier. Advisory revenue plunged 50.7% to $263 million due to lower levels market activity and fixed income and equity underwriting revenue dropped 33.9% to $621 million.
On the trading front, fixed income and commodities sales and trading revenue plummeted 59.5% to $770 million and equity sales and trading revenue dropped 38.9% to $1.1 billion.
Morgan Stanley's global wealth management division logged income of $393 million, up 24% from a year ago. On the other hand, asset management earnings tumbled 74.4% to $43 million.
Morgan Stanley also detailed the impact of the downgrade of its credit rating by Fitch in June. The bank said it has posted additional collateral and other payments of about $6.3 billion.
Shares of Morgan Stanley continued their dismal 12-month performance on Thursday, dropping 4.22% to $13.40 in recent premarket action. The selloff puts the shares on pace to extend their 7.5% 2012 decline.
The earnings report comes a day after Bank of America (NYSE:BAC) disclosed mixed results, swinging to a stronger-than-expected second-quarter profit despite disappointing revenue growth.