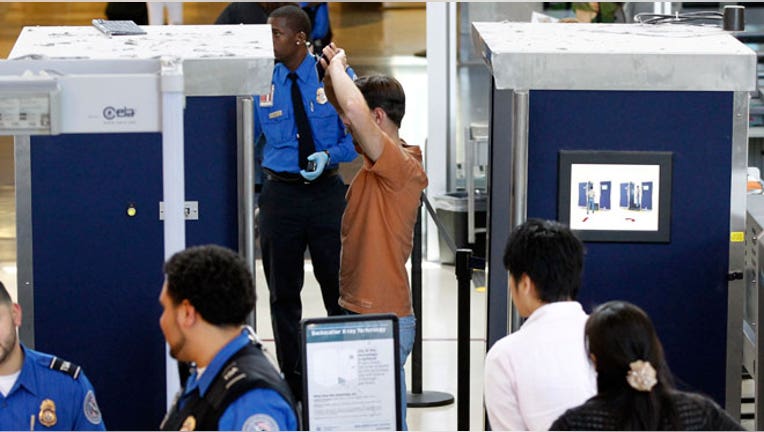 The Transportation Security Administration is coming under fire from some airline workers for its new policy that allows passengers to carry on small knives and some sports equipment while flying.
Critics say the move endangers passengers as well as in-flight staff and is counterintuitive to anti-terrorist preventative measures enacted since Sept 11.
The TSA declined to comment to FOXBusiness.com on the new policy, however, according to the administration's website, the changes will go into effect at the end of April.
"[The] TSA will allow knives that do not lock, and have blades that are 2.36 inches or 6 centimeters or less in length and are less than 1/2 inch in width, novelty-sized and toy bats, billiard cues, ski poles, hockey sticks, lacrosse sticks and two golf clubs as part of their carry-on baggage. This is part of an overall Risk-Based Security approach, which allows Transportation Security Officers to better focus their efforts on finding higher threat items such as explosives," the statement says.
Flight attendants in particular have been outspoken about the changes. The Flight Attendants Union Coalition, which represents 90,000 flight attendants, has posted a petition on the White House's website urging the TSA to keep all knives off planes. The petition had nearly 12,000 signatures by press time Friday afternoon.
Despite the criticism, Jon Adler, national president of the Federal Law Enforcement Officers Association, says he doesn't expect the TSA to reverse its decision. Adler says the move won't allow for more focus on other potential threats, but will instead waste time having agents measuring knives and souvenirs.
He says federal air marshals and armed pilots are present on some flights, and that some in-flight crew members are trained in self defense tactics, but that doesn't mean they can handle any situation. "The justification is unsubstantiated. It also makes passengers less safe," Adler says. "For one, terrorists don't usually sit in coach. What if one of these maniacs puts a knife to a flight attendant's neck and demands to be let into the cabin?"
The Flight Attendants Union Coalition is appealing to Congress to have a hearing on the TSA's policy as soon as possible.
Airline industry advocate Airlines for America was supportive of the new policy.  "We support TSA's approach of combining its vast experience with billions of passenger screenings with thorough risk-based assessments," a spokesperson wrote FOXBusiness.com in an email statement. The organization declined to comment further.
For now, Adler says passengers and crew members should be cautious when flying.
"To the American flying public—if this isn't changed, say a prayer, rub a rabbit's foot and get ready to fly the deadly American skies," he says.