Trying to Follow in Mark Zuckerberg's Footsteps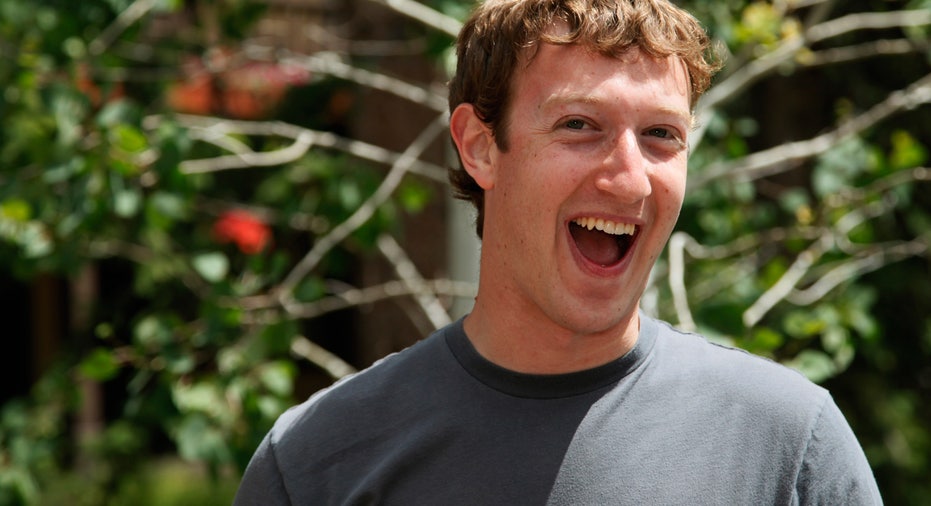 If there's a silver lining to the latest unemployment report, it can be found in BusinessWeek's fifth annual list of America's 25 Best Entrepreneurs 25 and under.
Rather than falling victims to today's tough job market, these young entrepreneurs (past and present) have employed themselves — and in some cases, friends and family — to run their own promising companies. BusinessWeek selected 2009's 25 finalists from a list compiled through an online nomination process. Voting is underway now for this year's winners, which will be announced on Nov. 9.
FOXBusiness.com's Young-Guns reporter Christina Scotti said one business to watch out for in this year's contest is Click to Client, the Dallas, Texas-based brainchild of Shama Kabani, 24. Click to Client, founded in March 2008, provides hands-on consulting in search engine optimization, social media marketing and website and blog design.
"[Kabani] has built a management-consulting firm around helping businesses utilize social media … the potential for a business like this is exorbitant," Scotti said. Kabani estimates that her six-employee business posted $120,000 in revenue in 2008, expects $280,000 for 2009, and is aiming for $1 million in 2010. Her first book, The Zen of Social Media Marketing, is due out in April.
And, what might it mean to win? Well, based on past years, it means the lucky innovator has a three-out-of-four chance of success.
Exhibit A: Zuckerberg's Facebook Blastoff
Consider, for example, 2005's winner: Mark Zuckerberg, the founder of Facebook. While a student at Harvard, Zuckerberg launched the social-networking web site for classmates from his dorm room. Within the first year of its launch, the network expanded to include Stanford, Columbia and Yale universities, and reached nearly one-million active users. Since winning, Facebook has grown into one of the world's largest social-networking sites, boasting over 300-million active users.
Exhibit B: Bridge for the Information Highway Gets Lift
Brad Galiette took the top honors in 2006, three years after he founded his business — PolariStar, LLC — and two years before he graduated from Yale. Today, the Essex, Conn.-company sells online-advertising infrastructure, marketing and hosting services to clients ranging from small businesses to Fortune 500 companies such as Time Warner (TWX), Wal-Mart (WMT) and The Walt Disney Company (DIS).
"I wanted to build a company that … bridges disconnects in information … in ways that only the Internet can make possible," said Galiette.
The multi-tasking entrepreneur/MBA student had advice for anyone wishing to follow in his footsteps.
"The key to being a young entrepreneur is to be perseverant almost to the extent of what others may consider excessive," he said.
Exhibit C: Recession Rained on Their Parade
Back in 2007, before the economic bottom fell out, '25 Under 25' alumni Gabriel Erbst, Will Geronimo and Dwight Lee launched TableXchange, an online exchange for hard-to-get reservations at swanky New York City restaurants. If you had such a reservation, you could opt to sell it on TableXchange. And if you happened to be looking for such a reservation, you could buy it — for a small commission fee.
The site had a successful run, and when BusinessWeek checked back in with the three co-founders in September 2008, Erbst said he expected 2009 revenue to fall in the $500,000 range. But, apparently the recession stepped in and crushed said expectations. With less people frequenting restaurants, TableXchange found itself with too few reservation buyers to stay afloat.
The company posted a letter on its website, citing "current market conditions" as a reason for the discontinuation of its services. "With tables remaining empty at restaurants that once had 30+ day waiting lists, the niche filled by ancillary services like TableXchange is no longer necessary," it read. TableXchange shut down all operations on April 1, 2009.
Exhibit D: How About Them Cupcakes?!
The winner in 2008, Johnny Earle, started his business from almost nothing. He didn't attend Harvard or Yale — in fact, he dropped out of college in 2001 after only a few weeks of class. He began working part time at a record shop where his co-workers tagged him with several different nicknames — among them Johnny Cupcakes. On a whim, Earle had a couple of T-shirts made with the logo "Johnny Cupcakes." He wore the shirts to work, and it wasn't long before customers started asking where they could get one.
Demand for the shirts grew, and a destined-for-success brand was born.