Trustee Fires 1,066 Workers at MF Global's Broker Dealer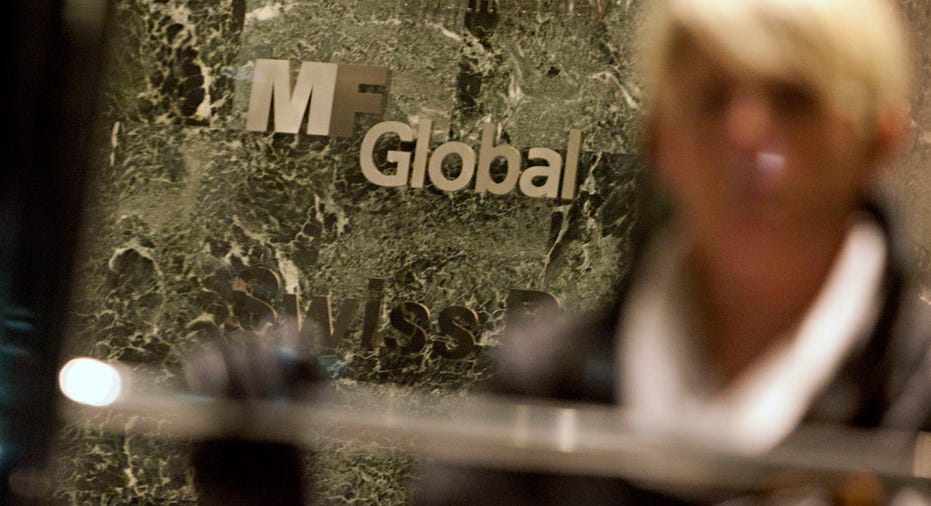 Just two weeks after MF Global filed for Chapter 11 bankruptcy, the trustee overseeing the failed futures brokerage disclosed plans on Friday to fire all of its broker dealer employees as it liquidates the business.
In a statement, the court-appointed trustee, James Giddens, said the broker dealer's 1,066 employees were notified on Friday that their employment has been terminated, effective immediately.
However, the MF Global trustee said the liquidation and terminations don't apply to the parent company, MF Global Holdings, which listed 2,847 employees as of September.
"We're sadden by the trustee's actions today to terminate so many of our colleagues," an MF Global spokesperson said in a statement.
The terminated broker dealer workers' salaries will be paid through November 15 and between 150 and 200 former employees will be hired back to assist in the "wind down" of MF Global's businesses and processing of bankruptcy claims.
However, none of the workers who are being fired will receive severance and their health-care benefits will expire at the end of November, a source familiar with the situation told FOX Business.
"Frankly, the manner this has been carried out seems somewhat insensitive. The size of the layoffs, in our opinion, can only hamper the trustee and regulator's ability to collect information," the source said.
"We're sadden by the trustee's actions today to terminate so many of our colleagues."
The MF Global trustee said the firing of employees and closing of operations "is a necessary part of the court-ordered liquidation of MF Global and is consistent with the trustee's obligations…to preserve assets."
The trustee also said it is "exploring ways to immediately vacate" MF Global's midtown Manhattan offices to allow for the rental of smaller and less expensive offices for the trustee staff. The company's Chicago office will continued to be rented, the trustee said, but for a "limited" amount of time as the business there is wound down.
MF Global filed for the eighth-largest bankruptcy in U.S. history on October 31 after suffering a run on the bank caused by massive bets totaling $6.4 billion on risky euro-zone sovereign bonds. Led by former Goldman Sachs (NYSE:GS) CEO Jon Corzine, MF Global has been criticized for being overleveraged and making undiversified bets that helped bring down the company.
A last-minute sale that would presumably have saved many of MF Global's jobs was scuttled by the emergence of more than $600 million in missing client funds. Federal regulators have since opened an investigation into the missing funds and Corzine, the former governor of New Jersey, resigned and retained legal counsel.
The trustee said about 17,000 customer account positions and approximately $1.5 billion in customer funds have been transferred to other future commodities merchants so far. It also said it has retained Ernst & Young forensic accounts.