Trump's Real Estate Properties Rebounding Post-Election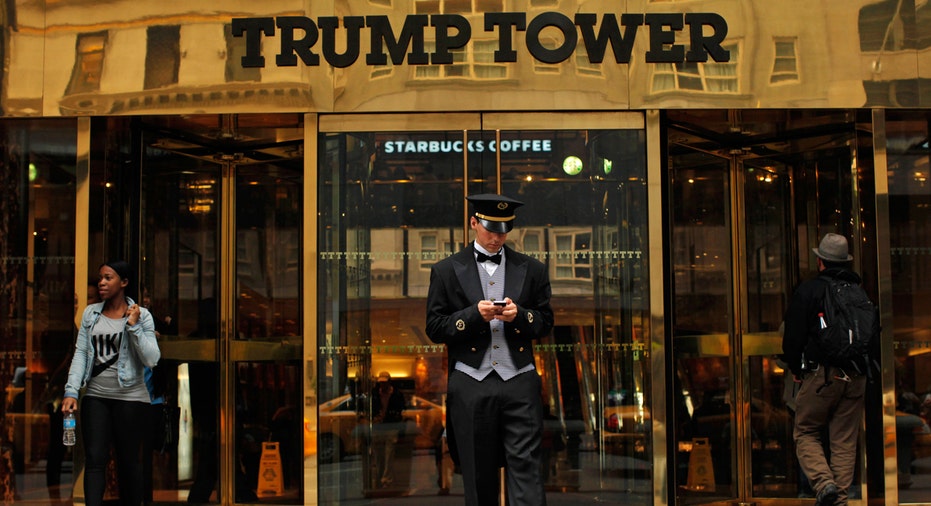 Despite reports of a decline, real estate experts say Trump-branded properties are thriving—and some say they will grow even more after his historic win.
Take for example, Trump International Hotel and Tower in Chicago.
"The building has already gone up a minimum of 25% to 75% of its value. And, I know in New York City, it went up about 200%," Chezi Rafaeli, a realtor at Coldwell Banker Residential Brokerage tells FOXBusiness.com.
Rafaeli has sold over 200 apartments in Chicago's Trump Tower and says that since Trump's win, he has been receiving numerous calls internationally from people looking to buy.
"It's a huge honor for them. Buyers from Russia, Asia, and Brazil have been calling me saying they are interested in Trump property," he adds. "The property in my opinion will go up tremendously especially if he does well in office."
As far as his businesses go, President-elect Donald Trump told 60 Minutes' Lesley Stahl that he doesn't care what happens to The Trump Organization now that he's going to be the 45th President of the United States.
"Who cares? This is big league stuff. This is our country and our country is going bad. We're going to save our country. I don't care about hotel occupancy. It's peanuts compared to what we're doing," Trump said.
According to a July study by residential real estate company Redfin, Trump-branded buildings did take a little bit of hit while he was campaigning. The website found that in the first five months of 2016, his buildings outside of Manhattan—in places like Hollywood Beach, Florida; Las Vegas; Chicago and Hawaii— lost a 7% price premium over the year before compared to non-Trump buildings.
Trump-branded products also suffered throughout his campaign. Landmark Group's luxury home décor brand Lifestyle, which is based in the Middle East, stopped selling Trump Home products in December 2015, when Trump made disparaging comments about Muslims. And Macy's also dumped Trump's clothing line last year after he called most Mexican immigrants rapists and criminals.
Trump's three eldest children, Donald Jr., Eric, and Ivanka are expected to take over the management of The Trump Organization as well as its portfolio of other businesses bearing their namesake, as Trump shifts his focus to the presidency.
"This is a top priority at the Organization and the structure that is ultimately selected will comply with all applicable rules and regulations," a Trump Organization official told FOXBusiness.com.
Brad Thomas, an editor of the Forbes Real Estate Investor and author of "The Trump Factor" said it's incalculable how much brand equity can now be generated post-election.
"The moat for the business has become much wider, no other brand in the world enjoys such an advantage."
Thomas says to simplify it, you can compare Trump brand to Henry Ford, who also had very controversial political views.
"More than 110 years after the company's founding, the Ford brand remains the strongest in the U.S. auto industry, with Henry Ford's great-grandson at the helm. Like the Ford brand, the Trump brand can live on as an extension of the founder's dominant and exacting personality. Because of the brand's emphasis on quality and luxury, the brand narrative has the power to transform itself repeatedly in the years to come," he added.