Trump Sues To Have His Name Removed from AC Casinos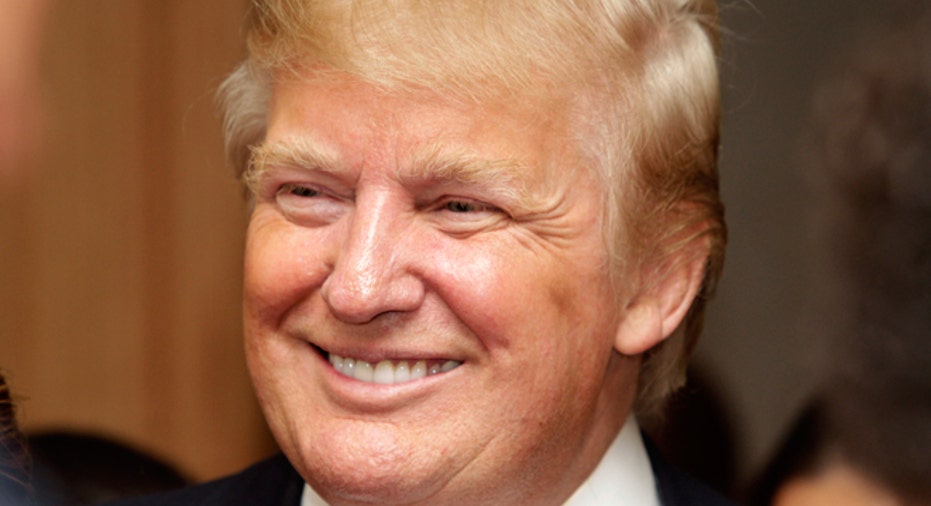 Donald Trump is suing to have his name taken OFF something.
For nearly four decades, Trump's name has been ubiquitous across the American landscape, emblazoned on skyscrapers, pricey apartment complexes, best-selling books, golf courses and casinos.
Two of those casinos – Trump Plaza and Trump Taj Mahal, iconic structures rising high above Atlantic City's famed boardwalk – have fallen into disrepair in recent years as gambling revenues have fallen off a cliff in New Jersey.
Now Trump wants Trump Entertainment Resorts, the current operator of Trump Plaza and Trump Taj Mahal, to either clean up the properties or remove his name.
"Since Mr. Trump left Atlantic City many years ago, the license entities have allowed the casino properties to fall into an utter state of disrepair and have otherwise failed to operate and manage the casino properties in accordance with the high standards of quality and luxury required under the license agreement," Trump's lawyers wrote in a lawsuit filed earlier this week.
Trump was the undisputed king of Atlantic City during the resort's gambling heyday two decades ago. At one point he owned three casinos and once ran the company that still carries his name.
Financial troubles forced Trump out of Atlantic City last decade, but he remained as a brand, allowing Trump Entertainment Resorts to use his name under a licensing agreement.
Despite Trump's personal lack of presence in Atlantic City, the Trump name is unavoidable, greeting visitors on their arrival as part of the city's casino skyline.
But out on Pacific Avenue, where gamblers roll into the casinos off the Atlantic City Expressway via car, taxi and limousine, the disrepair is notable on the two casinos that still bear his name. On a recent visit, both 'M's in the brightly lit entrance to Trump Taj Mahal had burned out, leaving a huge welcoming sign that read Tru p Taj ahal.
"I want it off both of them," Trump told the Associated Press earlier this week. "I've been away from Atlantic City for many years. People think we operate [the company], and we don't. It's not me."
Trump is a master at promoting his brand and the two down-on-their-luck casinos are tarnishing his well-maintained image. The lawsuit refers to "appalling conditions" at the casinos that breach the parent company's licensing agreement with Trump.
The Trump Plaza, once the flagship resort/casino of the Atlantic City boardwalk but bleeding money for years, said last month it will close on Sept. 16.
In July, Moody's Investor service cut its credit rating on Atlantic City two levels to speculative grade, citing increased competition from neighboring states that has left New Jersey's casinos scrambling for gamblers or buyers.
Moody's said the reduction to Ba1 from Baa2 on the city's $245 million of general-obligation debt stemmed from projected tax losses the city will incur after Trump Plaza and another casino, Caesars' Entertainment Corp.'s (NASDAQ:CZR) Showboat, close later this year. Moody's outlook remains negative.
"The downgrade to Ba1 reflects the city's significantly weakened tax base, revenue-raising ability and broader economic outlook," analysts Vito Galluccio and Julie Beglin said in a statement that accompanied the downgrade. "These result from ongoing casino revenue declines, expected near-term casino closures, and the impact of sizable casino tax appeals, all of which has stemmed from increased competition from casinos in neighboring states."
Atlantic City once held a regional monopoly on gambling, but that has disappeared in recent years as Maryland, New York and Pennsylvania legislatures have all introduced or expanded legalized gambling to raise tax revenue in those states. Casino revenue in the city has dropped for seven straight years, falling to $2.86 billion last year from a high of $5.07 billion in 2006, according to Bloomberg Industries.