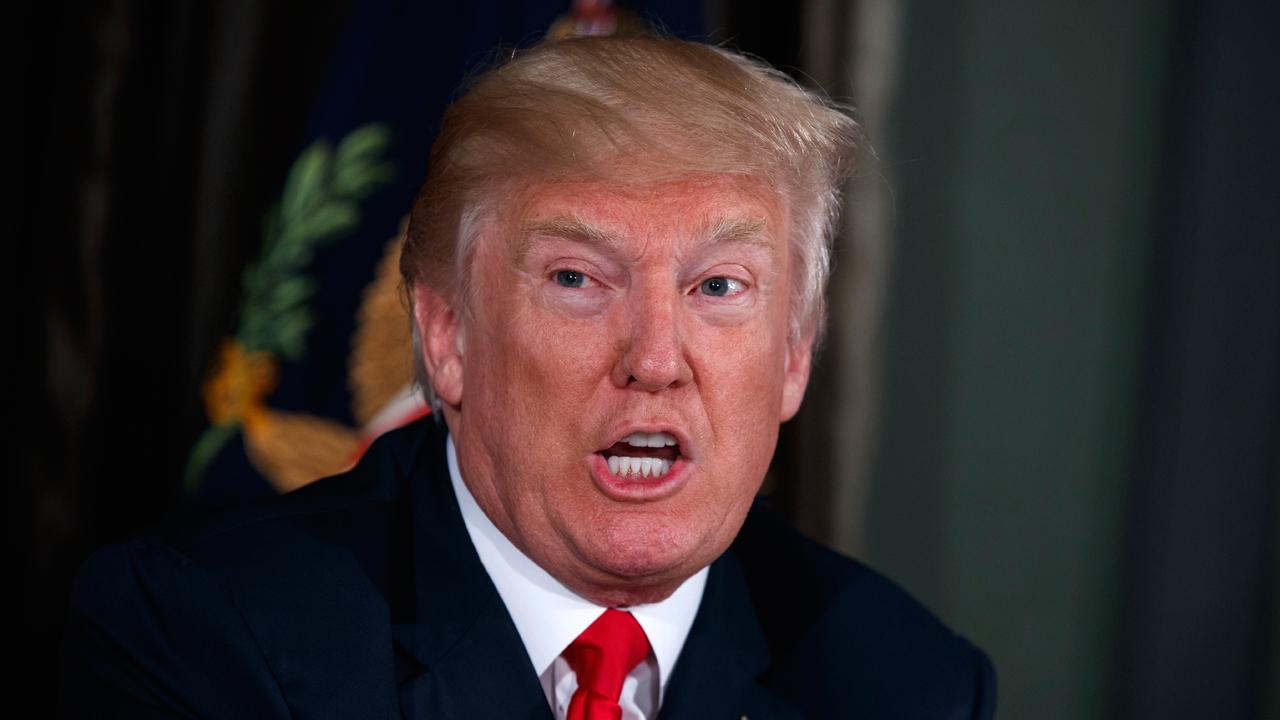 U.S. President Donald Trump on Tuesday warned North Korea it would be met with "fire and fury" if it threatens the United States.
Earlier Pyongyang said it was ready to give Washington a "severe lesson" with its strategic nuclear force in response to any U.S. military action.
Washington has warned it is ready to use force if need be to stop North Korea's weapons ballistic missile and nuclear programs but has said it prefers global diplomatic action, including sanctions.
The consequences of a U.S. strike would potentially be catastrophic for South Koreans, Japanese and U.S. military personnel within range of North Korean retaliatory strikes.
"North Korea best not make any more threats to the United States. They will be met with fire and fury like the world has never seen," Trump told reporters at the Trump National Golf Club in Bedminster, New Jersey.
U.S. President Donald Trump boards Air Force One for travel to New Jersey from Joint Base Andrews, Maryland, U.S. August 4, 2017. Jonathan Ernst Earlier on Tuesday, Japan's Defence Ministry said "It is conceivable that North Korea's nuclear weapons program has already considerably advanced and it is possible that North Korea has already achieved the miniaturization of nuclear weapons and has acquired nuclear warheads."
More From FOXBusiness.com
The U.N. Security Council unanimously imposed new sanctions on North Korea on Saturday over its continued missile tests that could slash the reclusive country's $3 billion annual export revenue by a third.
North Korea said the sanctions infringed its sovereignty and it was ready to give Washington a "severe lesson" with its strategic nuclear force in response to any U.S. military action.
North Korea has made no secret of its plans to develop a nuclear-tipped missile capable of striking the United States and has ignored international calls to halt its nuclear and missile programs.
North Korea says its intercontinental ballistic missiles (ICBMs) are a legitimate means of defense against perceived U.S. hostility. It has long accused the United States and South Korea of escalating tensions by conducting military drills.
U.S. stocks fell, with the S&P 500 at a session low after Trump's comment, while a widely followed measure of stock market anxiety spiked higher and was on track to close at a one-month high. The U.S. dollar index slightly pared gains as the safe-haven yen strengthened against the U.S. currency.
Additional reporting by Kiyoshi Takenaka in Tokyo, Christine Kim in Seoul, Doina Chiacu and Susan Heavey and David Brunnstrom in Washington, Amy Sawitta Lefevre in Bangkok and Rodrigo Campos in New York; Writing by Neil Fullick and Yara Bayoumy; Editing by Nick Macfie and James Dalgleish