Trump Hotels talking to 10 new franchisees for midscale brand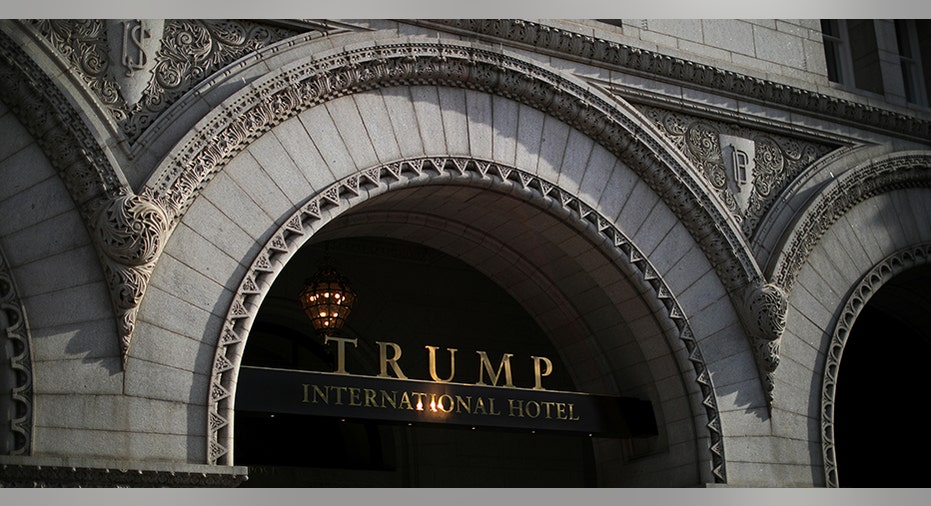 Trump Hotels, diversifying from a longtime focus on the luxury market, has about 10 hotels in the pipeline for its recently announced midscale American Idea chain, Chief Executive Eric Danziger said in an interview with Reuters.
The new chain, the product of conversations last year between President Donald Trump's sons Donald Trump Jr. and Eric Trump about the lack of options in the midscale market, will be franchised and thus not directly operated by Trump Hotels, unlike most of the company's other properties.
When closely held Trump Hotels, which is part of the Trump Organization, announced the brand last month, it said it had struck a deal with Chawla Pointe, LLC, to open three of the properties in Mississippi.
If the further "10 or so" properties come to fruition, the deals would thrust Trump Hotels into the midscale market at a time when other hotel companies are extending their range in that area.
Hilton Worldwide Holdings Inc and Intercontinental Hotels Group Plc have announced new midscale brands in recent months.
"Generally that midscale product is all the same with a different name on it," Danziger said in a phone interview this week, adding that American Idea would differentiate itself with a decor he described as "flea market chic," with decor and design tailored to local industries and landmarks.
Danziger said most American Idea hotels would be conversions from other brands, with the first expected to open in early 2018. Advertising is set to begin next month, he said.
Danziger declined to provide further details about the potential new American Idea locations, saying the deals had not been finalized, but said the negotiations were with owners from different parts of the country.
Trump Hotels, whose best-known properties are luxury hotels in major cities like New York, Chicago, Washington and Las Vegas, earlier this year unveiled a third brand, Scion, which has lower prices than the traditional Trump hotels and is aimed at millennials.
The U.S. president turned over management of the umbrella Trump Organization in January to a trust controlled by his two oldest sons, but he still owns his businesses, including its hotels, and can draw revenue from them at any time.
Among other, larger chains, Hilton is hoping its Tru brand will eventually be its largest, supplanting the company's Hampton Inn, Tru's global head, Alexandra Jaritz, said in a phone interview. That brand's room prices have risen over time, leaving a gap in Hilton's portfolio for the $100-to-$120 price point, Jaritz said,
InterContinental also announced an unnamed midscale brand in June, which is expected to be at a price point $10 to $15 less than its Holiday Inn brand and could eventually generate some $20 billion in annual revenue, Heather Balsley, IHG's senior vice president of Americas brands and marketing, told Reuters.
(Reporting by Sophia Kunthara; Editing by Christian Plumb and Peter Cooney)