Trump Fires Up Gamblers Before Inauguration Day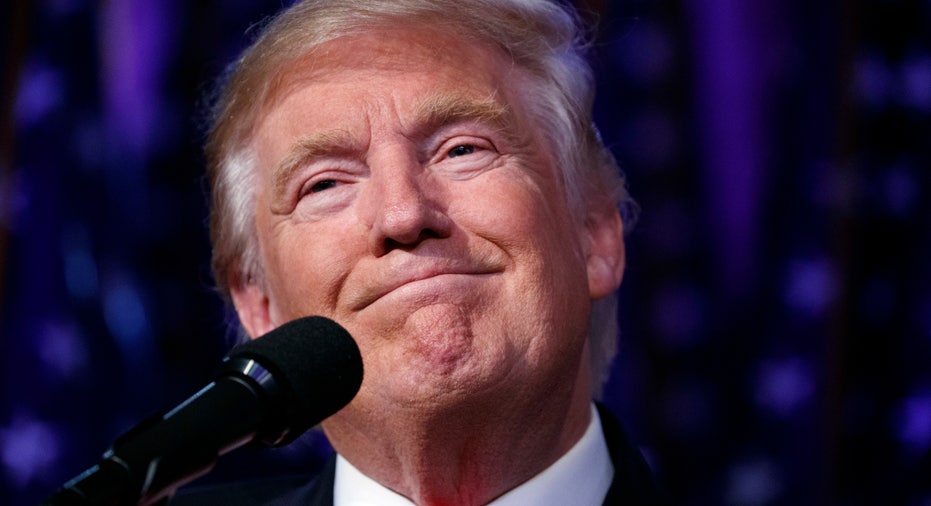 Online bookmakers are offering bets on everything from whether President-elect Donald Trump will say "Make America Great Again" to whether or not he will be tweeting on Inauguration Day this Friday.
With Trump set to be sworn in as the 45th President of the United States in Washington D.C., most of the prop bets  allow gamblers to place wagers on which of his favorite phrases will make an appearance, or not,  during the Inaugural Address. British sportsbook Ladbrokes has set odds on nearly every one of Trump's preferred buzzwords.
A reference to "Make America Great Again," the President-elect's inescapable campaign slogan, is a considered extremely likely, with 1/50 odds. "Build A Wall," "Drain The Swamp," and "Hillary" are also considered likely to make an appearance – each are listed at 2/1. Bettors can also gamble on whether Trump will reference three-time Oscar winning actress Meryl Streep, who delivered a scathing anti-Trump speech at the Golden Globes (25/1), or whether or not he will call someone a "total loser" (16/1).
Bovada.LV, a popular online sportsbook, is taking bets on whether Trump will send over or under 7.5 tweets on Inauguration Day. Other prop bets include whether Trump will omit a word of the Presidential Oath, reference "fake news," or wear a blue tie.
A list of the best Presidential Inauguration prop bets can be found here.